Comcast Continues Connectivity Focus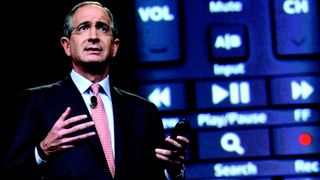 Comcast, perhaps the most video-focused cable company over the past several decades, continued its shift toward a more broadband-centric model in the second quarter, including putting more emphasis on broadband-only services.
The move comes after Comcast reported its best Q2 broadband growth in 10 years, as video subscriber losses increased four-fold.
On a conference call with analysts to discuss Q2 results, chairman and CEO Brian Roberts said many of those video losses were due to increased competition from virtual Multichannel Video Programming Distributors (vMVPDs), adding that Comcast has adjusted accordingly.
Related: Despite Video Losses, Comcast Has a Strong Q1
"We remained focused on segments that we can serve profitably as part of a broader relationship with the customer centered on a whole-home experience," Roberts said.
"As more people rely on faster and faster broadband and more capacity, that gave us a marvelous opportunity to make investments to take the innovation machinery our engineering and technology teams have built and repurpose them partially to focus on innovation around broadband with our XFi products and our XFi brand," he continued. "The whole company understands that connectivity."
Comcast chief financial officer Michael Cavanaugh said the broadband gains – 260,000 net additions compared to 175,000 in the prior year – was in part due to Comcast proactively promoting broadband-only packages.
The company also said it added 204,000 new customer lines for its XFinity Mobile wireless service, ending the period with 780,000 customer lines.
Related: Comcast Adds 197K XFinity Mobile Customer Lines in Q1
"We have been very focused on broadband and the connectivity side both residential and commercial for some time," Comcast Cable CEO Dave Watson said, adding that the company has increased broadband speeds every year for 17 years. "Our focus is delivering speed, coverage and control all under the XFi brand."
Broadband customers have outnumbered video customers at Comcast since 2015 as the company, and the rest of the industry, has focused more on higher-margin high-speed internet customers.
Comcast has long recognized the shift toward streaming video. Roberts said last year that broadband was becoming the "epicenter" of the business.
Cavanaugh said that customer data usage has soared – median monthly data usage now exceeds 150 Gigabytes per customer and the average home connects 11 devices to the network.
Roberts said driving that usage is video.
"One of our strategies is to have diversification in such a way as new technologies comes, it's not all or nothing and we're benefitting more than I think we're losing from additional competition," Roberts said. "Broadband is growing faster than in recent years. Why is that? Because video over the internet is more reliable, there are more devices and more bits per consumer and more bits per home. All of those are great trends for us."
Roberts added the shift also could help its NBC Universal programming unit, giving it more opportunities to sell its content to new packagers.
"This is a dynamic time, and we're uniquely positioned as a company to benefit from these changes," Roberts said.
Investors appeared to be pleased with the shift – Comcast stock was up nearly 5% in early trading to $35.02 per share. The stock slipped slightly in later trading, priced at $34.38 (up 3%) at 10:14 a.m. on July 26.
The smarter way to stay on top of the multichannel video marketplace. Sign up below.
Thank you for signing up to Multichannel News. You will receive a verification email shortly.
There was a problem. Please refresh the page and try again.