Despite Video Losses, Comcast Has Strong Q1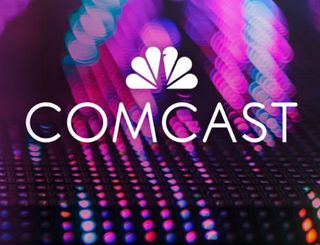 Comcast lost about 96,000 video customers in the first quarter, a reversal from the 42,000 it gained in the prior year, but in line with what most analysts expected.
High-speed data customer growth also slowed in the period to about 379,000 additions, down from 429,000 in the prior year. Comcast also lost 54,000 voice customers, compared to a loss of 5,000 in the same period in 2017.
High-speed data growth is slowing across the industry, and most analysts expected the impact at Comcast to be slightly higher – some predicted the company would add about 365,000 broadband customers in the period. The 96,000 video losses were also slightly higher than expectations, which averaged around a loss of about 75,000 video customers.
Cable revenue was up 3.6% to $13.1 billion, driven by gains in high-speed data revenue (up 8.2%) and business services (11.9%). Cash flow rose increased 4.7% to $5.2 billion in the period.
At NBC Universal, revenue increased 21.3% to $7.9 billion and cash flow rose 13.1% to $2 billion, fueled by the Winter Olympic Games.
Overall, consolidated revenue was up 10.7% to $22.8 billion and consolidated cash flow rose 3.3% to $7.2 billion.
"Comcast NBCUniversal is off to a great start in 2018 with over 10% revenue growth in the first quarter," Comcast chairman and CEO Brian Roberts said in a statement. "At Cable Communications, our steady increase in customer relationships continued, balanced with solid growth in EBITDA, reflecting momentum in our high-speed Internet and business services segments. NBCUniversal delivered double-digit EBITDA growth, fueled by impressive results at our Theme Parks, as well as our TV businesses' successful broadcasts of the NFL's Super Bowl LII and the 2018 PyeongChang Olympics. The Olympics were an incredible event that showcased our capabilities and collaboration throughout the company. NBCUniversal's amazing presentation was the most comprehensive in Winter Games history with over 2,400 hours of coverage across broadcast, cable networks, and digital, and Cable's best-in-class technology delivered an unparalleled viewing experience, resulting in 26% higher ratings among our X1 customers than the national average. I'm proud of our teams across Comcast NBCUniversal and believe we are well-positioned for the future."
The smarter way to stay on top of the multichannel video marketplace. Sign up below.
Thank you for signing up to Multichannel News. You will receive a verification email shortly.
There was a problem. Please refresh the page and try again.