Broadband Gains Offset Video Losses at Comcast Cable in Q2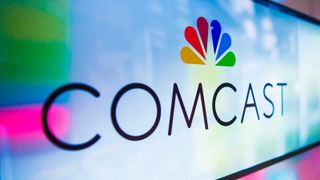 Comcast lost 140,000 video customers in the second quarter, four times the 34,000 it lost in the previous year, but a gain of 260,000 high-speed internet customers – its highest in 10 years -- and a 10% rise in broadband revenue, helped drive revenue and cash flow gains in the period.
Comcast's cable operations ended the second quarter with $13.7 billion in revenue (up 3.4%) and cash flow of $5.6 billion, up 6.5%, fueled by gains in broadband revenue (up nearly 10%) and advertising.
Consolidated revenue for the period was up 2.1% to $21.7 billion and cash flow rose 4.8% to $7.4 billion. NBCUniversal revenue was relatively flat at $8.3 billion in the period, with cash flow gains of 4.2%.
"We delivered fantastic results in the second quarter, including robust free cash flow of $4.3 billion. At Cable Communications, we added 182,000 customer relationships, largely driven by our addition of 260,000 broadband customers, which was the highest second quarter result in 10 years," Comcast chairman and CEO Brian Roberts said in a statement. "These strong customer metrics were balanced with robust EBITDA growth, fueled by high-speed Internet and business services. NBCUniversal's performance was highlighted by continued momentum in affiliate revenue at our cable networks business, and Telemundo presented its first ever FIFA World Cup which set multiple records for the network."
The smarter way to stay on top of the multichannel video marketplace. Sign up below.