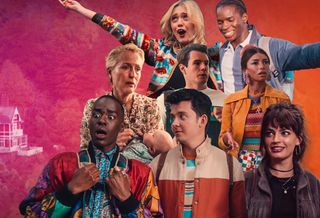 (Image credit: Netflix)
In its second week of release, Sex Education: Season 4 grew its weekly audience to a respectable 108.4 million viewing hours, marking another minor fall success for Netflix.
The teen comedy drama grew from its season 4 premiere-week audience slightly and once again finished as the most watched show on Netflix for the week of Sept. 25 - Oct. 1. Sex Education, however, failed to come even close to matching the comparable week 2 audience for season 3 back in September 2021, which exceeded 160 million streaming hours.
Read Last Week's Coverage: 'Sex Education' Season 4 Attendance Drops Big -- Netflix Weekly Rankings for September 17-24
In fact, aggregate viewing hours for Netflix's top 10 English-language series were still down by 30% from a comparable week on the calendar last year. Netflix has been under water most of the year vs. 2022 for its top series and movies.
Netflix hasn't been able to generate much traction on the film side last week, either. Brutal crime-drama Reptile, starring Benicio Del Toro premiered at the Toronto Film Festival last month. And alongside its Netflix premiere, it was simultaneously dropped in a few select theaters for the sake of Oscar consideration. Last week, it generated a category-leading but pedestrian 40.2 million streaming hours and 17.7 million views for Netflix.
A bigger performance last week was found in Netflix's foreign films category, where Nowhere, a Spanish survival-thriller following a pregnant woman trapped and forced to give birth in an adrift shipping container, garnered 43.2 million hours viewed.
The smarter way to stay on top of the streaming and OTT industry. Sign up below.
Jack Reid is a USC Annenberg Journalism major with experience reporting, producing and writing for Annenberg Media. He has also served as a video editor, showrunner and live-anchor during his time in the field.