Broadcast Networks Roll Out Another Bereft Fall TV Season: 'Those Stable Geniuses Have Strip-Mined Their Biggest Revenue Generator' — This Week's 'Next Text'
We say let Byron Allen buy the ABC O&Os, this 'entrepreneurial TV-first dude just might locate a pony in the pile of poo'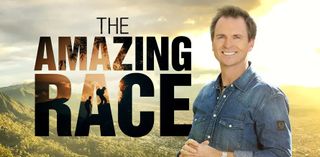 (Image credit: CBS)
Each week, Next TV writers Daniel Frankel and David Bloom publish their SMS exchange on the most relevant topics in the TMT business.
Daniel Frankel: So it was good to see you at the Next TV Summit in New York the other day, David. Our parent company didn't cover any of the panels that you and I moderated, which was a shame, because there was some darned interesting comments that came out of them. Several of those haymakers came from always-compelling sports media consultant and former Fox Sports exec Patrick Crakes, who continues to dismiss the notion that streaming can generate meaningful revenue at this point. And don't try to talk to him about Netflix's current free cash flow — he'll remind you of the gobs of money Netflix lost to get to that point. And separately and relatedly, I don't know about you, but it was kind of jarring to see the WGA picketing our venue on Madison Avenue before we walked into the event. The L.A. Times had a good story Thursday morning on the role of ratings transparency, or the ongoing lack thereof, in the Hollywood strikes. Not once did that article mention Netflix's Global Top 10 rankings, which detail hours viewed for the top shows on the global platform each week. So what's all this free-association leading up to -- I don't get why Netflix consistently vilified by the incumbent video entertainment industry instead of being celebrated as a model for a (relatively) transparent streaming company that's actually now making gobs of money?
David Bloom: Great seeing you and a bunch of other smart people at the Next TV Summit and gamboling about NYC. My panel, on monetization, actually did talk about those Netflix top 10s. It seems like not much data, just 10 shows in four categories, but actually can be useful in more ways than you might think. One panelist, I think it was Tejas Shah from indie distributor FilmRise, said the Netflix top 10s provide something for the rest of the ecosystem, more than anyone else, and that they're stuffed with country-by-country and genre/language details that are pure gold. The panelist said they were using it to dial in on similar kinds of shows they might license around the world for a reasonable cost that are likely to be popular in specific territories, given the Netflix winners. That seems pretty clever. I also think the Top 10s, enhanced with third-party verification, could be a deal point in strike settlements: if your show makes the Top 10, your guild-represented talent should get a bump for every day it's there, and for every country. That would be at least one kind of success metric for the biggest shows out there. Let me also say that, at this point, holding out to maintain asymmetrical information (non-)sharing in the name of negotiating advantage seems anachronistic in this evolving era by the media companies, who are starting to do real damage to themselves and everyone else. Amazon and Apple kind of don't care what you think (hey, buy our modestly updated new iPhone for a mere $1,100!), but the strikes are starting to eat into bone and sinew.
Daniel: Well, Apple and Amazon have bone and sinew for days. They've conquered many markets. Try real hard as organized Hollywood labor might, video just feels like yet another one. Speaking of trying real hard, what are the chances that Byron Allen makes out with the ABC O&Os?
David: I remember Allen saying last year that his one regret was he hadn't bought the Weather Channel sooner. The channel proved there's still lots of money in local content, delivered at scale. This would be more of the same, though it's a much bigger bite ($10 billion vs. the $1.3 billion he's spent previously). Would an ABC freed of Disney's cross-promotional imperatives for parks, streaming, ESPN etc. be more compelling, or just naked and afraid? Allen is the sort of entrepreneurial TV-first dude who might just locate a pony in the pile of poo. If not Allen, then who? Nexstar is reportedly interested, but what about ownership rules on stations and networks? Those anachronistic straitjackets were enough that Sinclair boss Chris Ripley, who heads the No. 2 station group behind Nexstar, stopped looking for station deals. The list of possible acquirers lurches toward private equity after Nexstar. PE companies can cut things to size, and operate at a profit. But ask the newspaper industry how PE ownership has gone the past three decades. By the way, are you as amused as I am that the Netflix CFO believes the company needs to improve the quality of its shows? Not content chief Ted Sarandos or operations guru Greg Peters, but the money guy? After password crackdowns, price hikes, and a tight economy, I guess Spence Neumann figures just throwing forgettable shows onscreen such as this week's Love at First Sight won't keep churn down. He's right.
Daniel: I don't understand why Next TV is the only outlet writing about this. Netflix self-publishes the leading edge of its audience performance every week. If you compare 2023 week-by-week performance to 2022, you see that they're way down year over year. And I suspect that has a lot to do with the quality. All those sausage factory stories we hear from disaffected WGA signatories can't be wrong. Netflix, while creating a fantastic portal for consumers, has mucked up the production process into an assembly-line, paint-by-numbers affair. We need to be careful giving Rotten Tomatoes any more credibility (it already had way too much), but those consistently low scores for Netflix series and movies are relevant in the aggregate. And I suspect folks are tuning out. It's not Streaming Wars competition. What are they watching? Max? People now expect Netflix shows to suck. I was actually surprised by Adam Sandler's You Are So Not Invited to My Bat Mitzvah. Friends and family members also have low expectations, and I've had to talk them into watching it. "This is actually pretty good."
David: Yeah, Sandler's little film received surprising amounts of love for what looked like the third installment of an uninspired family comedy. Who knew the Sandman would slip in a quality comedy like this? Not fair, Adam. More generally, remember Netflix has to fill big holes in its library, which is still less than 10 years old. The best way to do that quickly is with low-intensity, don't-think-too-hard shows that people click on after watching the week's big release. The traditional Hollywood media companies have had decades to make this kind of programming. More importantly, they did, for three freakin' generations, stuffing primetime slots with oodles of really crummy sitcoms, procedurals, reality competitions, woman-in-danger thrillers and other meh programming. Those crummy shows even fill a market need. What do you think fills up those thousands of FAST channels? The Sopranos? Netflix is just playing catchup. That doesn't mean Neumann is wrong about lifting quality, though. Now that audiences must pay for their programming with actual money instead of just their ad-supported attention, they expect something worth watching, regularly. Weird.
Daniel: Well, the broadcast networks just kicked off another fall round of "crummy sitcoms, procedurals and reality competition shows." Can't believe how many iterations of The Bachelor ABC is stretching that franchise into. On CBS, a time traveler in the year 2003 could have set her time machine to 20 years in the future, then emerge to see a schedule packed with 60 Minutes, NCIS, The Amazon Race and Big Brother. She'd have to ask herself, "Is this thing on?" And Dick Wolf is what? 76? And he now creatively controls half of NBC's primetime lineup? I mean, NBC at least has weekend primetime packed with college and NFL football. But football is kind of it for these guys. The linear situation seems just so bleak. There's nothing different these guys can do to match or surpass a 1.0 Nielsen rating? There's no young Norman Lear or Garry Marshall or Chuck Lorre able to step in and save this model from itself? It has to go over Internet Protocol to be any good? I get that the strikes make things even harder, but the creative ossification of broadcast primetime just seems mind-numbing. Come on, fellas. You're getting killed over here doing it this way. Let's go get killed somewhere else.
David: It should read "reruns of crummy sitcoms and procedurals, and reality competitions." We knew this fall was going to be ugly, with wall-to-wall football, stuff we've seen before, and endless variants on reality warhorses. And it's really ugly. Dick Wolf, it's worth noting, is younger than either of the likely 2024 nominees for U.S. president, and he doesn't want to be leader of the Free World. As with our geriatric democracy, however, it's worth asking about that next generation of primetime creators. The only name worthy of your list of giants is Quinta Brunson, who explicitly chose linear TV for her Emmy-winning Abbott Elementary. Now she could soon be working for Byron Allen, no doubt creating a crossover episode where Abbot Elementary visits the Weather Channel. Final thought on broadcast ossification: It didn't happen by accident. It was a strategy. Put the good stuff on streaming and hope the yokels don't notice while they keep paying higher cable fees. Those stable geniuses strip-mined their biggest revenue generators, but forgot to work out the true cost of running a subscale streaming service against Netflix, Apple and Amazon. Now they're telling us it's all going to be fine, just real soon now, as long as the unions stop asking for a living wage.
The smarter way to stay on top of the streaming and OTT industry. Sign up below.
David Bloom of Words & Deeds Media is a Santa Monica, Calif.-based writer, podcaster, and consultant focused on the transformative collision of technology, media and entertainment. Bloom is a senior contributor to numerous publications, and producer/host of the Bloom in Tech podcast. He has taught digital media at USC School of Cinematic Arts, and guest lectures regularly at numerous other universities. Bloom formerly worked for Variety, Deadline, Red Herring, and the Los Angeles Daily News, among other publications; was VP of corporate communications at MGM; and was associate dean and chief communications officer at the USC Marshall School of Business. Bloom graduated with honors from the University of Missouri School of Journalism.