Anthem Chief Weathers Layoff Firestorm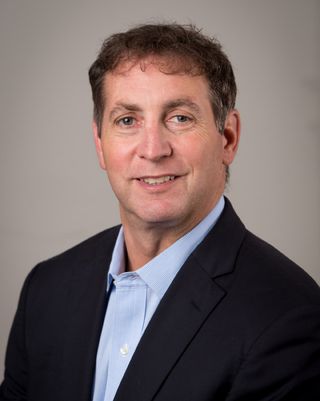 Anthem Sports and Entertainment founder and CEO Len Asper found himself in a bit of a firestorm Wednesday. The day after he signed what is so far the biggest deal yet for his fledgling sports and music company -- the purchase of a majority stake in AXS TV and HDNet Movies-- reports spread quickly claiming the deal gutted the acquired companies' employee ranks, a contention the Anthem chief denies.
After news of the deal broke, there was a smattering of talk that as many as 40 people at AXS would lose their jobs as a result, a number that tended to escalate as more people got into the mix. According to some articles, the actual number of AXS employees without jobs could be as high as 80, when contract employees and freelancers were counted.
Asper confirmed the 40 layoffs in an interview, but added that it included contract and freelance workers. He estimated that AXS had between 130 and 140 employees before the deal closed, and now has about 100. Combined, he said Anthem and AXS currently have about 210 employees and that there are no further layoffs planned.
Asper added that most of the layoffs were in positions that were duplicated at Anthem and that the bulk occurred in Denver. At its Los Angeles location, four employees were let go, while eight still remain. He added that the layoffs represented less than 20% of the workforce.
Anthem held Town Hall meetings with employees in Los Angeles and Denver to explain the workforce reductions, Asper said.
"We were very clear with the staff. We spoke to the staff yesterday," Asper said. "We did it all at once."
It was expected that employees that were terminated received substantial severance packages from AXS.
Asper also disputed reports that AXS TV closed its Dallas office -- he claimed that prior to the deal closing AXS had about a dozen workers in the Dallas area that were working from home or occupying space at a facility owned by AXS founder Mark Cuban in the city. But he declined to say how many remain.
"Some are staying and some are not," Asper said.
In an email message, Cuban declined to comment. But other sources familiar with AXS said that the financial blow to many employees was likely lightened by bonuses Cuban issued company-wide in the summer. Those sources said the bonuses amounted to more than $5 million in total. While it couldn't be determined if every employee received a bonus, sources said that most did. And though the payouts were likely based on each employee's base salary and probably varied widely, at $5 million, each one of AXS TV's 140 employees would have received an average bonus of $35,714.
Thank you for signing up to Multichannel News. You will receive a verification email shortly.
There was a problem. Please refresh the page and try again.