Wonder Women of New York 2023: Monica Williams
Senior VP, Digital Products and Operations, NBCUniversal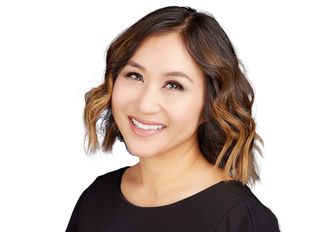 (Image credit: NBCUniversal)
Monica Williams's parents moved from China to Michigan, where they worked in the medical field. "Growing up, a career in media was never even on my mind — I had no exposure to the idea that it was even a possibility," said Williams, who as senior VP, digital products and operations, is responsible for enhancing the reach and visibility of NBCUniversal's portfolio content across all partner platforms.
At the University of Michigan, Williams studied industrial operations engineering, which landed her a job at General Electric. In 2004, she landed on a team in California responsible for shutting down a GE Aviation facility. When that role was completed a year later, the corporation wanted her to pack her bags yet again. But Williams was getting her MBA at the Drucker School of Management and asked if they could find a role that would allow her to remain in Southern California. At that point, the company still owned NBCUniversal and placed Williams there.
Up for the Media Challenge
"It was perfect for utilizing my operational background and focusing on process improvement," Williams said. "I fell in love with this complex and fascinating world of media. With digital launches, it was fast-paced and constantly changing, and I was learning a ton."
Also: Women of Tech: Monica Williams
Last year, Williams turned her attention to three major events on NBCUniversal plaftorms — the Beijing Olympics, Super Bowl LVI and the FIFA World Cup. Williams provided easier access to content and standardized functionality across partner experiences. "We were curating the experience beyond the raw content we deliver," she said.
She pioneered efforts to construct and launch a product that, for instance, provided viewers access to NBCUniversal's Winter Olympics Tentpole App via their set-top-box video platform. The app became home to 800-plus curated Olympic on-demand videos; improved discovery and navigation features; personalization by sport; up-to-date medal standings; and dynamic tune-in to the networks of NBCUniversal.
For Williams a major part of her job is looking at the technology and thinking of it in human terms: "My job is always about people and their product experience. I work from the end consumer standpoint — what do they see, what are they missing, how can we evolve and push the envelope to create the best experience possible."
She also emphasizes a "be present but think ahead" approach. "Our mission statement is to optimize for today and build for tomorrow," Williams said. "You need to solve the problem immediately in front of you but if you look at multiple ways to do it, you can find one that will give us more flexibility and help us build for the future."
"Monica is an exceptional leader and brings a unique vision to the team as she continues to pioneer innovative digital products that drive the future of video viewership while optimizing consumer experiences," NBCUniversal Content Distribution chair Matt Bond said.
Extending a Helping Hand
Beyond her role in digital products and operations, Williams is committed to helping the next generation coming up behind her. "She is also a fierce advocate for diversity and inclusion as co-chair of our Content Distribution Group Diversity, Equity and Inclusion Council, an important initiative she championed," Bond said.
Williams is also a founding member of "Asian Pacific Americans @NBCUniversal," which aims to attract, promote and retain Asian-American and Pacific Islander- American talent. She's also on the global advisory board for NBCU TechWomen. And she is a founding member of Chief, a private network to help get more women into leadership positions.
Also: Meet NAMIC's Leaders and Luminaries for 2022
The industry has made plenty of progress, Williams said, adding that it needs to do more and move faster, especially since the pandemic had a bigger impact on women and their careers than men. "I'm pretty vocal about that," she said, adding that whether it's at The WICT Network or her own company, she tries to push for ideas that she feels can lead to change.
"I always think, 'What can I do to make an impact — big or small — and help the next generation, whether it's through WICT or mentoring programs?' " Williams said. "I'm very conscious of that every day." ■
The smarter way to stay on top of the multichannel video marketplace. Sign up below.
Stuart Miller has been writing about television for 30 years since he first joined Variety as a staff writer. He has written about television for The New York Times, The Washington Post, the Los Angeles Times, The Guardian, The Boston Globe, Newsweek, Vulture and numerous other publications.