TV Everywhere: The Thundering Herd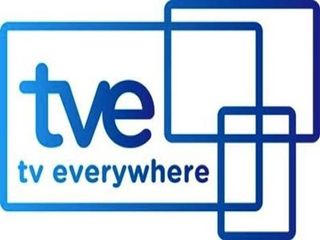 The horse race known as over-the-top video is dominated today by three entries: Netflix, Hulu Plus and Amazon Prime (with a couple of young colts in the stable).
Each has a substantial set of customers. Each has a large library of on-demand content, albeit consisting of reruns of first-run cable shows and only a smattering of original programs. Each has a consumer-friendly price point. So was the horse race lost for pay TV providers before they ever got to the starting gate?
For a while it seemed so, but suddenly you can hear the hoof beats pounding on the inside rail, and the name of the fastest horse: TV everywhere.
What does this horse have that the others lack? Let's do the comparisons. TV everywhere is not a consumer-facing brand, but it is an increasingly recognized category of more than 100 robust apps from top entertainment brands, including programmers like Fox Networks and NBCUniversal and service providers like Cox Communications and Comcast.
In fact, TV everywhere isn't a single horse. It's a charging herd of horses known by household names – XfinityGo, WatchESPN, and FXNow. And each, along with dozens more, is stronger on its own merits than Netflix, Hulu Plus and Amazon Prime combined.
Consider this. Yes, Netflix has plenty of library TV content and a limited selection of on-demand original content. But it has exactly zero hours of live, linear streaming current-season content. Netflix has no live news and no live sports. But take any one of the TV Everywhere thoroughbreds and you'll discover live, linear streaming of thousands of hours of content, including news, sports and major TV events like the Olympics, March Madness and World Cup Soccer. Plus, you'll find current and stacked seasons of on-demand content from a long list of cable networks, available on-the-go on any mobile device, with a consistent user experience that is competitive with OTT entrants.
Today, industry apps, with names like "go", "watch", and "now," collectively known as TV everywhere, offer the most complete set of experiences far and away.
If you're still skeptical, ask the nearest millennial which horse he or she is following. In a study conducted for CTAM by HUB Research, the audience segment most impressed with TV everywhere was 18-to-34-year-olds. In fact, 54% of them said that the experience improved their value perceptions of both cable channels and service providers. The research also revealed that the heaviest users of Netflix are now also the heaviest users of TV Everywhere. Eighteen months ago, TV Everywhere awareness and usage was nil. Today, the Adobe Digital Index predicts that this year TV Everywhere will "cross the chasm" into the early majority.
Which horse would you bet on?
Here's my bet. Netflix, Hulu Plus and Amazon Prime are great platforms and have spurred our industry to wake up to the call of new viewing behaviors. We've now all but completed the hard work of securing programming rights. Nearly 30 companies are collaborating under the CTAM banner to establish and adopt TV everywhere marketing and UX best practices. Awareness and usage are growing rapidly, and consumers are assigning greater satisfaction to their subscriptions.
Couple all of that with our consumer-friendly price point of exactly no additional charge, and you can see why my tip is to look for the horses with names like GO — WATCH — NOW, and put your money on the winning trifecta known as TV Everywhere.
John Lansing is president and CEO of the Cable & Telecommunications Association for Marketing.
The smarter way to stay on top of the multichannel video marketplace. Sign up below.
Thank you for signing up to Multichannel News. You will receive a verification email shortly.
There was a problem. Please refresh the page and try again.