Remembering a True Visionary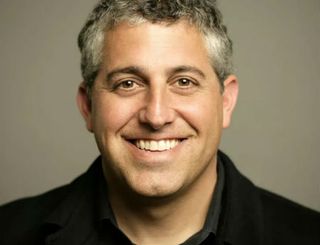 Silicon Valley and the tech industry at large are still reeling from the tragic death of Blake Krikorian, a forward-thinking entrepreneur who is probably best-known for co-founding Sling Media and the iconic and game-changing Slingbox.
I say game-changing not because a billion Slingboxes have been sold, but because it was the launch of Slingbox that, in my mind, really pushed forward the idea of TV "place-shifting," out-of-home viewing of one's pay TV subscription, and represents one of the sparks behind the cable industry's pursuit of authenticated TV Everywhere apps and services.
And the introduction of the Slingbox also put a big scare into engineering circles of the cable industry, which found itself forced to accelerate its thinking on how to beef up its feeble upstream data path just in case the Slingbox became a mass market phenomenon and threatened to put true pressure on DOCSIS's weakest link. Suddenly, cable engineers were interested again in the upstream-dilating features that came with DOCSIS 2.0.
And the Slingbox also got the attention of programmers. HBO was among those that were a bit freaked out about the Slingbox during its early days.
But behind it all was Blake, who, as everyone who had the opportunity to meet and know him can attest, was kind, outgoing, brilliant, witty, and a true visionary.
And he was always cordial and candid every time I had an opportunity to chat with him. In fact, he never turned down one interview request from me. He was always willing and able to help – whether it was to discuss what his company was up to, or just to shoot the breeze about some trend or technology I was trying to come to grips with.
Sling first came on my radar when I covered the 2005 CES for CED. Sling Media was demoing the Slingbox at some small, non-descript booth at the Las Vegas Convention Center. Like me, a lot of us there were scratching our heads about what this whole place-shifting thing was all about and what it was going to mean. Someone at the booth summed it up perfectly when he observed: "It's like accessing your television with a very, very long wire." Bingo!
Blake wasn't there when I popped by, but it was my first exposure to the product, which I wrote about and promtly went about my business.
About a week later, I received, out of the blue, a friendly email from Blake, who offered some thanks for the coverage, arranged for a follow up interview about Sling, and, essentially, sparked up what would become a semi-regular dialogue between us in the years to come.
It was then that Blake put adaptive-streaming on my radar. Sling, he said, had developed a technology code-named "Lebowski." Turns out that The Big Lebowski was a favorite movie of Blake's and that the film's signature quote – "The dude abides" – is sorta like a video stream that "abides" to network conditions by adjusting its bit-rate and resolution to the bandwidth that's available.
And he would always reach out when he was in the Denver area to catch up over a quick meal before he has some real business to attend to. And I remember asking him at one of those meetings if Sling ever planned to integrate its technology into set-top boxes.
In response, he'd offer a sly smile, and say, "It's technically possible. That's about all I can say about it right now."
Of course, if I was paying attention maybe I would've been bright enough to figure out he was probably in town to meet with EchoStar, which acquired Sling Media in 2007 and promptly moved ahead with its first line of "Sling-Loaded" satellite TV receivers.
And everyone was always interested in hearing what Blake had to say.
Case in point for me was the annual C-COR boondoggle – I mean, Global IP Summit – in 2006 in Athens, Greece. (Note: Arris acquired C-COR in the fall of 2007 and one of its first steps was to scuttle an annual event that many of us cherished. I've never forgiven them for that!)
A panel I was moderating there about cable's pursuit of VoIP services happened to be in direct competition with a panel on the future of video that featured Blake. Being kind, I think we had a baker's dozen in our audience.
As we depart our room after the session, we notice that dozens of people are just streaming out of Blake's standing room only session, all chatting away gleefully about all the cool things that were just discussed.
Fighting through the dread of missing out, I and the fine people on my panel just gave each other dumb looks and shrugged our shoulders; we realized we were simply out-gunned by Blake's electric presence. And there's no shame in that. Just the truth.
And Blake never missed an opportunity to show off what Sling could do. That week, in "Extreme Sling," a blog where the Slingbox community would serve up interesting use-cases of the product, Blake posted a video showing him and his family watching a video signal from their home TV from the comforts of their room in the Astir Palace Hotel in Athens.
The last time I conducted an interview of any significant length with Blake was in 2011, back when the cable industry was stumbling around trying to figure out its TV Everywhere strategy. While just the intro of the Q&A remains, I still have the edited transcript.
He got a kick out of the "glacial" pace of TVE at the time, and again encouraged the cable industry to "embrace" what TV Everywhere could do for them, if they did it right. "It's the perfect combatant to all of these over-the-top things that we were pointing towards, telling them, it's coming, it's coming, it's coming – whether it's Netflix, whether it's Hulu."
And it's all here now. Though Netflix is becoming more of a partner to MSOs, Hulu, despite its linkage to Comcast, is preparing to compete with them with its own live-streaming service.
And he wasn't afraid to speak his mind about the term TV Everywhere. "Somewhere you had some executive come up with this great term called 'TV Everywhere' that's going to revolutionize the world and, meanwhile, I can't tell you how far back my eyes went into the back of my head."
Though TVE has progressed in ease of authentication and in usage, it still doesn't provide full out-of-home access to one's pay TV subscription…because of content and distribution rights, not technology. But in some ways, the original Slingbox still does more than TVE does today. And it's why I still have one.
We also talked a bit about id8 Group, a smart home startup that was later sold to Microsoft. It started as an app that let Android devices talk to Crestron Systems home control products.
"I decided to focus on the home automation and media distribution side and kind of build what Home 2.0 should be…It's basically a hobby gone horribly wrong. If I'm lucky, it will pay for one or two speakers in my home theater," he joked.
In another sign of that prescient view, making smart home products work together seamlessly in the larger context of the so-called Internet of Things is now a key focus, and, as one example, is a driving factor behind Comcast's recent acquisition of a big piece of Icontrol.
And Blake's love of baseball was well-known, as being able to access San Francisco Giants games from the road was a major inspiration for why he and his brother, Jason, conceived what Sling later became.
In a rich bit of fitting irony, Blake noted that he watched his Giants clinch the 2010 World Series against the Texas Rangers on – suprise! – his smartphone using Sling, because he happened to be attending a benefit concert in Mountain View.
"I was thinking, you know, if anything, I'm so happy that we made this product because I was able to enjoy this," he recalled. "But it was hilarious because when they won, the 30 people around us were jumping up and down and screaming and hugging each other. But at this benefit concern they had a bunch of older bands and stuff and Billy Idol was on stage. I don't think Billy Idol was very good, but there was this moment when he got this tremendous applause and I'm convinced he thought his career was possibly renewed at this show. Little did he know that it was this group of folks who were cheering that the Giants won the Series."
I'm a Colorado Rockies fan, and even when they get rocked by the Giants, I can't ever stay mad, because every game they play against each other reminds me of Blake's World Series story.
Blake was a true visionary who was able to look around corners to see what was coming before many of us did. His vision, straight-talk, and camaraderie will always be missed.
Thank you for signing up to Multichannel News. You will receive a verification email shortly.
There was a problem. Please refresh the page and try again.