DirecTV Stuffs GenieGO Back in The Bottle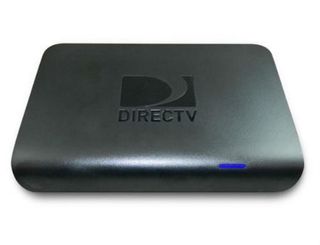 DirecTV will soon put a stop to its support of GenieGO, a device that lets subscribers transfer/sideload shows and movies recorded to the DVR to a tablet, smartphone or PC for later playback.
According to TV Predictions and DTVUSAForum, DirecTV recently sent an email to GenieGO users alerting them that the new DirecTV app will replace the GenieGO, and that DirecTV will no longer support the device after Nov. 4, 2016.
"The DIRECTV App allows you to continue to view your DVR recordings, download DVR recordings, and stream live TV from your receiver to your mobile device. In order to use the full functionality of the DIRECTV App, you will need to upgrade your receiver," the email explains.
The message also includes an offer for a "complimentary upgrade," which TV Predictions presumes to mean a new Genie HD DVR that supports the new app.
DirecTV updated its TV Everywhere app last month, offering more than 315 live TV channels and access to content recorded on the subscriber's home DVR.
The $99 GenieGO was previously known as the Nomad. DirecTV upgraded it in 2013 to support access whether the customer was at at-home and on-the-go when connected to a compatible DirecTV HD-DVR. GenieGO's storage was limited to about 20 hours of content.
Even as DirecTV pulls back on GenieGO, Dish Network has pushed ahead with HopperGO, a $99 portable video device that lets subscribers take DVR-recorded content with them for offline viewing. HopperGO, which can store about 100 hours of programming and is compatible with the Hopper 3 and Hopper 2, also supports a private WiFi cloud that allows up to five tablets and smartphones to connect via the Dish Anywhere app.
The smarter way to stay on top of the multichannel video marketplace. Sign up below.
Thank you for signing up to Multichannel News. You will receive a verification email shortly.
There was a problem. Please refresh the page and try again.