Comcast Sees Surge in Out-of-Home TV Viewing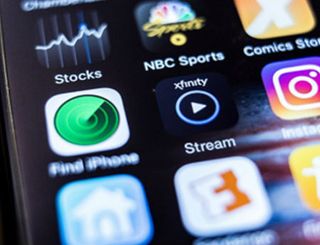 Comcast said Xfinity Stream, an updated version of its authenticated video app that unifies what on-demand and live TV programming that customers are authorized to access when they are at home or on the go, has already been reaping the benefits.
Comcast launched the new app for web browsers and iOS and Android smartphones and tablets on February 28. Xfinity Stream, which delivers an "X1-like experience," succeeded the Xfinity TV app and has a content rights engine built in that automatically tells customers which IP-delivered channels are available when they are connected to their home network or when they are out-of-home.
This unification has led to more out-of-home viewing, according to this recent blog post from Kim Aurand, Comcast's senior product manager for Xfinity TV mobile and web apps.
"Previously, to access a live channel out of home, customers would need to manually filter the guide to 'available out of home'," she explained. "While users of the app can still do this, we also now automatically pivot to an equivalent out-of-home channel when available (labeled "TV Go" in the app). This simple improvement has paid dividends - since launching this enhancement a few months ago, we've seen a 27 percent increase in viewing of out-of-home content and increased our app store rating to 4 stars."
Xfinity Stream on the Apple app store (opens in new tab) does currently have a four-star rating. At last check, the version of the app for Google Play has a rating of just north of three stars.
The Xfinity Stream, which now offers more than 200 live TV channels for out-of-home viewing, reportedly will also serve as the foundation for a coming service called Xfinity Instant TV that will initially key on broadband subscribers who don't take a pay TV package from the MSO.
RELATED: Comcast Prepping Q3 Launch of 'Xfinity Instant TV'
The smarter way to stay on top of the multichannel video marketplace. Sign up below.
Thank you for signing up to Multichannel News. You will receive a verification email shortly.
There was a problem. Please refresh the page and try again.