What's Premiering This Week (Nov. 11-Nov. 17)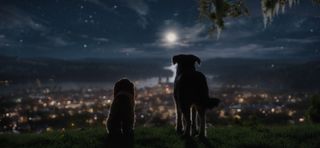 Streaming service Disney+ will make its long-awaited debut on Nov. 12 with a number of original series, specials and movies that highlight this week's show premieres.
Among the new shows debuting on Disney+ is a retelling of the classic Disney movie Lady and the Tramp, as well as The Mandalorian — the first live-action series set in the Star Wars universe, and The World According to Jeff Goldblum, a reality series originally slated to debut on National Geographic channel.
On the returning series front, Prime Video will debut the fourth and final season if its sci-fi/drama series The Man In The High Castle on Nov. 15, while Netflix will premiere the third season of its Emmy-winning drama series The Crown on Nov. 17.
Below are video trailers and premiere dates for several shows debuting this week on cable networks and streaming services (for some videos, viewer discretion is advised):
Nov. 12 — Encore! (reality) — Disney+
Nov. 12 — High School Musical; The Musical: The Series (dramedy) — Disney+
Nov. 12 — Marvel's Hero Project (reality) — Disney+
Nov. 12 — Noelle (movie) — Disney+
Nov. 13 — The Preppy Murder: Death in Central Park (miniseries) — Sundance/AMC
Nov. 15 — Dollface (comedy) — Hulu
Nov. 15 — Earthquake Bird (movie) — Netflix
Nov. 15 -- Pariah: The Lives and Deaths of Sonny Liston (movie) -- Showtime
Nov. 17 — Ray Donovan (returning series) — Showtime
The smarter way to stay on top of the multichannel video marketplace. Sign up below.
Thank you for signing up to Multichannel News. You will receive a verification email shortly.
There was a problem. Please refresh the page and try again.