Watson: Video Market Will Continue to be 'Tough'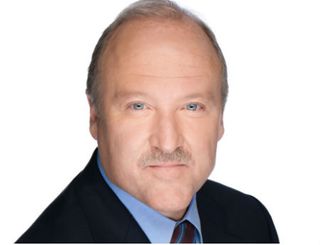 Comcast Cable CEO Dave Watson doubled down on the company's stance to make broadband its flagship product, telling an audience at an industry conference that the video market will be "tough" going forward.
Comcast, like other operators, has said that connectivity has quickly evolved into its central product. As far back as its Q3 2017 earnings conference call with analysts, chairman and CEO Brian Roberts called broadband the "epicenter" of its cable business.
At the Deutsche Bank Media, Internet and Telecom conference in Palm Beach, Fla., Tuesday, Watson continued on that tack, telling the audience that Comcast won't chase unprofitable video subscribers.
Watson said video service is currently profitable for Comcast, adding that it also serves as a complement to its more profitable broadband offerings.
"For the right segments, video becomes a great complement to broadband. Broadband is the foundation of which we start the relationship," Watson said. "Video can be a great supporting part of that package."
But Watson said Comcast is cognizant of the shift in viewing habits toward streaming video. While Comcast's X1 operating system is more than holding its own, the company is aware that some consumers are migrating towards over-the-top providers.
"I think the video marketplace is going to be tough," Watson said, adding that Comcast will be ready for any unique video opportunities that arise. "But I don't see the video marketplace changing. And again it's because of the sheer amount of virtual over-the-top providers as well as the amount of choice. ...We'll pick and choose the segments, primarily focused on broadband. But I think the video marketplace will continue to be a tough one for at least the near term."
Watson added that Comcast, which has already struck integration deals for its X1 platform with Netflix, YouTube and Amazon, could expand on that relationship with other providers.
"There's a new niche video direct-to-the-consumer product introduced every other month," Watson said. "There's more choice than ever for consumers to piece together whatever they want. We're positioned on one hand -- X1 could be that platform. If I'm a direct-to-consumer video provider, I'd want to be on X1. We'll think about those applications over time. At the same time, because of consumer choice, because of all this competition, we're just not going to chase video. [We'll] stay very centered on broadband, we'll package video where it makes sense and do that profitably."
The smarter way to stay on top of the multichannel video marketplace. Sign up below.