Viacom Purchases AwesomenessTV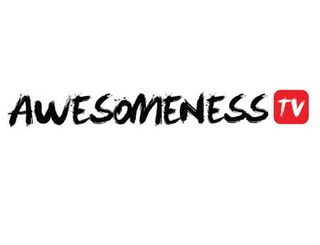 Viacom said it has purchased AwesomenessTV Holdings, parent of digit-first short-form video content company AwesomenessTV, which will join the programmer's stable of entertainment brands housed within Viacom Digital Studios.
The deal had been expected for days. Although terms were not disclosed, past reports estimated that Viacom purchased the company for under $300 million, a fraction of its earlier $650 million valuation.
Since the launch of Viacom Digital Studios in November, Viacom says its domestic social video views have increased by 112% and watch time has risen 104%, while its YouTube subscribers have nearly doubled in the past year. The company claims its digital streams have tripled over the past two years driven by that social media growth.
"Awesomeness has done an incredible job building their brand into a digital media powerhouse for today's most sought-after and hard-to-reach youth audiences," said Viacom Digital Studios president and former AwesomenessTV chief business officer Kelly Day in a statement. "The team brings strong digital expertise, deep connections with top talent and influencers, a world-class television and film studio, and a robust branded content team and creative agency that will accelerate the growth and scale of Viacom Digital Studios."
AwesomenessTV is expected to be a good fit with Viacom's youth-oriented MTV and Nickelodeon networks, as it reaches about 158 million subscribers with about 300 million monthly views and an additional 6 million people watch it on YouTube. AwesomenessTV's Emmy-winning production studio also has a library of over 200 hours of long-form television and feature films.
AwesomenessTV was co-founded by Brian Robbins, who currently serves as president of Paramount Players at Viacom, and Joe Davola. AwesomenessTV was previously owned by Comcast/NBCUniversal, Hearst and Verizon.
The smarter way to stay on top of the multichannel video marketplace. Sign up below.
Thank you for signing up to Multichannel News. You will receive a verification email shortly.
There was a problem. Please refresh the page and try again.