Univision to Lay Off 6% of Work Force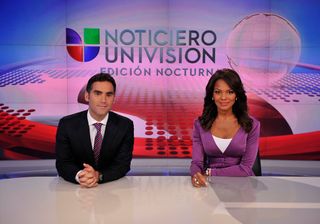 Univision said Friday that it will reduce its overall workforce by about 6%, part of an effort to make the struggling broadcaster more competitive.
The layoffs, which would number about 240 of Univision's 4,000 employees, are the latest in several changes at the company. Last week it said it was exploring the sale of its Gizmodo Media Group, which includes several online properties like Gizmodo, Jezebel Deadspin, Lifehacker, Splinter, The Root, Kotaku, Earther and Jalopnik, and The Onion. The Onion portfolio includes The Onion, Clickhole, The A.V. Club and The Takeout.
A handful of top executives have left the company in the past several months, starting with CEO Randy Falco in March, and followed by chief content officer Isaac Lee and chief revenue officer Tonia O'Connor earlier this month. Falco was replaced as CEO by former Media General chief Vincent Sadusky in June.
"We have concluded a company-wide strategic review aimed at reorienting our operations to ensure we are positioned to most effectively compete in an evolving media marketplace," Univision said in a statement. "We are implementing a plan to rejuvenate and reenergize the company with a rededication to our core mission of serving the US Hispanic community. As part of this plan we are both reducing our workforce in various divisions around the company, as well as adding resources and capabilities to strengthen our core business. While it is extremely difficult to lose valued employees, we are confident that our actions – along with our previously-announced process to explore the sale of the Gizmodo Media Group and The Onion portfolio – will enable us to focus on and invest in our core assets, which is necessary to ensure we remain the leading and unwavering voice, advocate and source of information for the Hispanic community."
The smarter way to stay on top of the multichannel video marketplace. Sign up below.