Judge Dismisses Former Anchor's Harassment Suit Against Fox News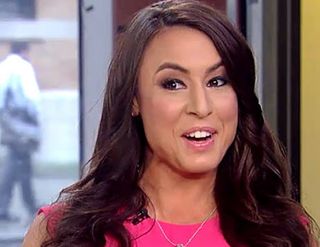 U.S. District Court Judge George Daniels dismissed a harassment suit brought by former Fox News Channel host Andrea Tantaros against her former employer, claiming she failed to back up her allegations with actual evidence.
The dismissal comes days after Fox News named Suzanne Scott as CEO and a few days after the network settled a number of racial and gender discrimination lawsuits involving 18 current and former employees for $10 million.
Tantaros filed the "digital harassment" suit against Fox News and its former chairman Roger Ailes and former president William Shine in April 2017, alleging that executives turned on the pressure after she filed a suit in August 2016 claiming sexual harassment by Ailes and former O'Reilly Factor host Bill O'Reilly.
As part of the April suit, Tantaros claimed that Fox executives approved the hacking of her personal computer, physical surveillance and secretly recording her without her consent, using that information to harass her. Ailes, who resigned from Fox News in July 2016 in the wake of the Gretchen Carlson harassment scandal, died last May. Shine, who was named in other harassment suits, resigned from the channel in May 2017.
In his decision, Judge Daniels wrote that Tarantos failed to back up her digital harassment claims with evidence.
"Plaintiff's amended complaint is based primarily on speculation and conjecture," Judge Daniels wrote. "Moreover, she fails to adequately make out the basic elements of her claims."
The smarter way to stay on top of the multichannel video marketplace. Sign up below.