Iger: Disney Held Talks with Comcast About Buying Hulu Stake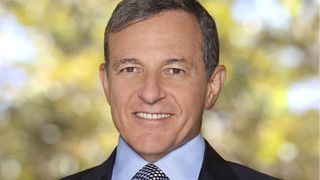 The Walt Disney Co. chairman and CEO Bob Iger told analysts Wednesday night that the programmer has held talks with Comcast concerning the latter's one-third interest in streaming video pioneer Hulu.
Disney owns about two-thirds of Hulu, and in April the streaming service purchased AT&T's 9.5% interest in the joint venture for $1.4 billion. Disney, which doubled its holdings in Hulu after buying certain programming assets from 21st Century Fox for $71.3 billion, has said to be interested in consolidating 100% of the streaming company.
On a conference call with analysts to discuss its fiscal Q2 results, Iger said that there "has been dialog with Comcast about them possibly divesting their stake" in Hulu.
That seems to confirm reports that Comcast was interested in selling its Hulu stake.
Buying Comcast's interest in the streaming service would be pricey. The AT&T sale valued Hulu at about $15 billion, which would make Comcast's one-third worth about $5 billion.
On Comcast's conference call with analysts to discuss first quarter results on April 25, chairman and CEO Brian Roberts wouldn't comment on speculation that the cable company would sell its Hulu stake, but said the relationship between NBCU and the streaming service was "very much in everybody's interest to maintain."
Roberts added that he had no news on the service "other than it's really valuable and we're really glad we own a large piece of it."
Some analysts had expected Comcast to hang on to the Hulu stake just to be a thorn in Disney's side. And while the two have a bit of a contentious history around the asset -- Disney doubled its Hulu stake after outbidding Comcast for certain 21st Century Fox programming properties -- in the end it will all come down to valuation. At the right price, anything is for sale.
Hulu, which has about 28 million subscribers, has been considered to be increasingly important to Disney as it maps out its direct-to-consumer strategy. With the launch of streaming sports channel ESPN + in April 2018 and the upcoming November launch of the entertainment DTC offering Disney +, Hulu is considered to be a key distributor of edgier content that may not mesh well with the wholesome Disney brand.
Hulu currently carries content from NBCUniversal, Disney, WarnerMedia, Fox and its own originals. Iger said if Comcast decided to sell its stake, "there probably would be some ongoing relationship as it resulted to programming."
But Hulu has been losing buckets of cash since its inception and still continues to do so. In the fiscal second quarter, Disney reported a net loss of $159 million which was attributable to non-controlling interests (including Hulu), better than the $178 million loss it posted in the same period last year.
The smarter way to stay on top of the multichannel video marketplace. Sign up below.
Thank you for signing up to Multichannel News. You will receive a verification email shortly.
There was a problem. Please refresh the page and try again.