Hulu Says It's Now Up to 28M Customers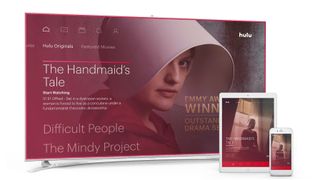 Hulu said today that it now has 26.8 million paid subscribers, and another 1.3 million users on promotional deals.
The uptick to 28 million total customers comes after the streaming joint venture announced in early January that it had 25 million subscribers.
Notably, in the first quarter, Hulu cut the subscription price of its base tier, which includes commercials, to $5.99 a month. In March, Spotify--which had already been bundling Hulu for certain customers--began giving the $5.99 base SVOD service away for free to subscribers of its premium tier.
Hulu made the announcement ahead of its "NewFront" presentation to advertisers in New York.
Hulu is still roughly one fifth the size of Netflix, which ended the first quarter with 148.9 million subscribers worldwide.
Still, besides introducing a range of new programs and programming deals—MCN has a complete rundown of that here—Hulu touted a number of other key benchmarks at its presentation today:
> Total hours watched on the platform increased by 75% in 2018.
> Average time spent per subscriber on Hulu increased by more than 20% last year.
> Social media activity centered around Hulu and its original shows has increased more than 40% over the last quarter.
> The ad-supported audience on Hulu has grown by 43% over the last year to more than 58 million viewers.
> Nine times as many advertisers are transacting on Hulu's Advanced TV platform vs. last year.
"In today's direct-to-consumer world, viewers are demanding better when it comes to TV -- from the user experience to their content choices to the advertising," said Hulu CEO Randy Freer, in a statement. "Hulu's continued growth, as well as the shows and initiatives announced today, reflect our deep investment in product, programming, brand, customer experience and business strategy to ensure that with Hulu, consumers can connect with the stories they love, at the right time and price, on any device."
The smarter way to stay on top of the multichannel video marketplace. Sign up below.
Thank you for signing up to Multichannel News. You will receive a verification email shortly.
There was a problem. Please refresh the page and try again.