Rich Greenfield Has 4 Reasons Why Comcast Should Hang Onto Hulu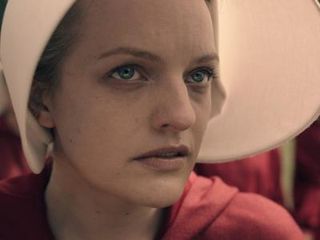 With Comcast having to shell out an additional $15-16 billion to Fox for the remaining 39% interest in British satellite company Sky, BTIG media analyst Rich Greenfield came up with four reasons why Comcast should hang on to its minority interest in online video pioneer Hulu.
The Hulu stake was what many in the media business thought Comcast would use to gain Fox's Sky interest. It made sense, too. Comcast, probably not enthralled with being a minority shareholder in a video service dominated by Disney (the programmer will own 60% of Hulu after its Fox asset purchase is completed), wouldn't be out of line in swapping that stake for something it really wanted, i.e., the rest of Sky. Disney, on the other hand, probably would rather own all of a growing streaming video service (Hulu has 20 million subscribers and its live TV service, Hulu With Live TV, recently crossed the 1-million-customer threshold) than a piece of a declining satellite business.
Comcast could still sell the stake to Disney, although it is becoming increasingly hard to figure out what for.
In the end, it seems like the only person who got everything he wanted in this deal was Rupert Murdoch. Murdoch could have pushed for the Hulu stake for Disney, but that wouldn't have really helped Fox. He could have waited until his bigger deal with Disney was done and let Disney hash it out with Comcast. Heck, he could have really bid up for Sky — Comcast had originally bid on Sky in February and won after a blind auction on Sept. 22 — but that wouldn't have done much for Fox either. Instead, he got another $15-16 billion to add to the $71.3 billion Fox gets from Disney. Not a bad weekend's work.
That Comcast didn't swap its Hulu stake has pleased several analysts, but Greenfield, who has had his own problems with Disney, has probably been pushing for it the most. Here is a consolidated version of his four latest reasons to keep the Hulu stake:
1. It will hamper Disney's direct-to-consumer strategy: Disney launched a sports-related DTC offering — ESPN + — earlier this year and plans to offer an entertainment-focused service (which Greenfield calls "Disneyflix") in 2019. Hulu could help Disney along in those efforts. But even though Disney would own 60% of Hulu after the Fox deal closes, Comcast's 30% is still big enough to keep them from "fundamentally altering Hulu's strategy," and would prevent them from combining it with their entertainment DTC offering, according to Greenfield.
"Worse yet for Disney, only owning 60% of Hulu makes it harder to justify investing aggressively in Hulu vs. 100%-owned Disneyflix," Greenfield wrote.
2. NBC still makes money licensing content to Hulu: According to Greenfield, Hulu pays some serious coin for content and NBC is no exception. Losing that stream would create a "revenue and profit hole" at Comcast that would be hard to fill.
3. It gives Comcast a peek into DTC economics, knowledge it could use for its own service eventually: In addition to its 30% interest, Comcast has three Hulu board seats and access to inside info that it can't get from any other SVOD provider. Not Amazon Prime, not Netflix, not anybody.
4. It would drive Bob Iger absolutely nuts: Look, despite their protestations to the contrary, Disney and Comcast execs aren't exactly buddy-buddy. Despite the fact that Comcast's failed hostile take-over attempt of Disney in 2004 actually cleared the path for Iger to become CEO a lot sooner than he would have otherwise, Greenfield says Disney and Comcast execs are NOT FRIENDS.
"This is war; Comcast remaining in Hulu and keeping three Board seats that enable them to have a say in Hulu's future will drive Disney absolutely crazy," Greenfield wrote. "This might be reason enough to keep the 30% stake."
The smarter way to stay on top of the multichannel video marketplace. Sign up below.