Goei: Altice USA Still Sees Value in Video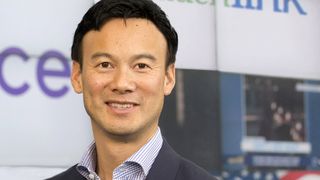 Despite the growing trend to shift focus to broadband-only subscribers across the industry, Altice USA chairman and CEO Dexter Goei said video customers still have value, even to mid-sized operators.
Altice, which has about 4.6 million customers, has been a pioneer in connectivity going back to its predecessor Cablevision Systems. And though larger operators are also seeing the value of focusing on broadband – Comcast said in its Q2 last week that broadband growth was its best in 10 years – Goei said video is still an important part of the bundle.
"The video business continues to be a significant churn enhancer. Relative to a data-only subscriber, bundled video and data subscribers churn 50% less," Goei said on a call with reporters prior to announcing Q2 results. We do want to offer as many attractive services as possible, but we continue to see very strong take up of our bundles with data."
But Goei said 60% to 65% of Optimum customers continue to take video, and the company sees substantial runway ahead to increase its video footprint. For example, in its Suddenlink markets in the South and Midwest, video penetration is just 30%, leaving ample room for growth.
"We have no objective today to de-emphasize our video bundle," Goei said. "Clearly the cost of programming continues to be a most painful thing, but it's still a profitable business with a lot of features to it."
With Suddenlink markets the next target for its whole-home communications hub, Altice One, that opportunity has grown significantly.
Goei said Altice USA is expected to ramp up marketing for Altice One in the second half of the year, after taking a scheduled pause to work out bugs in the system.
"We've spent the better part of the last 4-to-5 months improving the product significantly, stabilizing any deficiencies," Goei said. "As we start the back-to-school campaign, we're ready to be very proactive on reinitiating a big media campaign across Optimum and Suddenlink."
Goei said he still sees opportunity for organic growth, adding scale through acquisitions wouldn't move the bar much.
"The one thing that size would give us more of, is little more weight in discussions with programmers," Goei said. "Getting larger doesn't help us get better. It [scale] is not a must have, it's a nice to have.
Weekly digest of streaming and OTT industry news
Thank you for signing up to Multichannel News. You will receive a verification email shortly.
There was a problem. Please refresh the page and try again.