FX, NatGeo Warn Dish Subs of Possible Blackout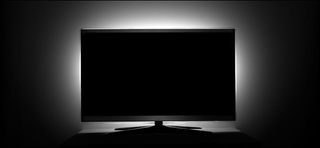 Five former Fox channels that were acquired as part of a larger asset purchase by the Walt Disney Co., earlier this year could go dark tonight to Dish Network and Sling TV subscribers if a carriage deal isn't reached, the networks said Tuesday.
The five channels were part of the larger $71.3 billion purchase of certain 21st Century Fox assets that Disney purchased in March. While no actual expiration date for carriage has been given, Disney said its agreement with Dish is set to expire at 9 p.m. Pacific Time Aug. 27 (tonight).
FX warned Dish customers of a potential blackout in July, but apparently gave the satellite giant an extension to keep the channels on the air while negotiations continued. Those negotiations seem to have hit a wall.
"Our contract with Dish for the FX and National Geographic networks is due to expire soon, so we have a responsibility to make our viewers aware of the potential loss of our programming," Disney said in a statement. "However, we remain fully committed to reaching a deal and are hopeful we can do so."
In a statement, Dish said that its "goal is to keep these channels available to our customers. Disney, the new owner of these channels, decided to involve customers in the contract negotiation process at a point when there is still time for the two parties to reach a mutually beneficial deal."
This is the second blackout for Dish customers in the past two months. In July, 15 Fox regional sports networks -- now owned by Sinclair Broadcast Group --and the YES Network went dark to Dish customers. Two weeks later Dish Network founder and chairman Charlie Ergen warned that he may never carry the channels.
The smarter way to stay on top of the multichannel video marketplace. Sign up below.
Thank you for signing up to Multichannel News. You will receive a verification email shortly.
There was a problem. Please refresh the page and try again.