Ergen: Dish Would Face Customer 'Backlash' if Univision Returned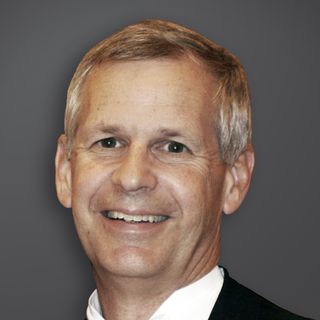 Dish Network chairman Charlie Ergen said his satellite TV service has probably endured the bulk of subscriber losses due to its blackout of Spanish-language broadcaster Univision, adding that if the network returned he would expect a consumer backlash.
Dish lost 367,000 satellite TV customers in Q3, and CEO Erik Carlson said about half of those losses could be tied to the Univision blackout. Univision went dark to Dish customers on June 30.
Ergen said a management shakeup at Univision that occurred around the time its deal with the network came up for renewal added to the problems and it took the new team "a little bit of time to understand" that its Dish deal was structured differently. Most Dish subscribers who watch Univision get it through the satellite company's DishLatino package. Coupled with what Ergen said was Univision's practice of distributing some of its most valuable programming -- soccer -- for free on outlets like Facebook Watch, and Dish's internal research that Univision was not its most-watched Spanish-language network, led to the decision to black out the channel.
"Our customers are not telling us they want more programming, they are telling us they're not seeing the value in linear TV today," Ergen said on a conference call with analysts. "...We're in a position where because we've given our customers discounts, and many of our customers have gone to get Univision for free with an off-air antenna, or perhaps from other streaming services online that [are] free, or perhaps from Univision directly, or perhaps from one of our competitors, we actually would face backlash if we put Univision back up again. It's not like both management teams haven't tried to figure something out, they just haven't been successful at it."
Univision has said in the past that it has tried to negotiate with Dish to no avail. During its Q2 earnings call in August, new CEO Vincent Sadusky said that the prolonged absence of a deal could force those subscriber losses higher as the broadcaster unleashes its "full promotional capabilities" to convert what it believes is well over 1 million DishLatino subscribers to alternative ways to access its programming.
Ergen said that Dish can satisfy the remaining customers and new subscribers interested in access to Univision by giving them antennas to capture the network over the air. He added that most Dish customers interested in the channel are in more urban markets, where over-the-air reception is better.
"We believe we can increase our market share next year in Latino, because we're going to be able to go after customers and give them Univision with an off-air antenna that would give them Univision product without them having to pay for it, and our competitors are charging for that," Ergen said. "We'll be more competitive with those people who are willing to get Univision another way."
But the alternative with Dish's other high-profile carriage dispute -- with HBO -- isn't as easy to resolve. On the call, Ergen said the HBO battle has nothing to do with pricing, but with increased minimum subscriber thresholds the network wants to impose. HBO went dark to Dish subscribers on Nov. 1, so there was no impact on Q3 results.
Related: Public Knowledge on HBO Blackout: We Told You So
"That wouldn't be unusual in the environment 20 years ago," Ergen said of minimum subscriber demands. "But the environment today, if you run the math on that, you could be in a situation where your competition, AT&T DirecTV, which owns HBO now, is giving away HBO free for life. Why would a customer pay Dish, when they can get it from DirecTV free for life? Therefore you're paying them for customers that you don't have, and they're giving it away for free but they're still getting paid on customers. That would be malpractice. There is no company that would sign up to a deal like that."
This is exactly what Ergen and Dish warned could happen when it opposed AT&T's purchase of former HBO parent Time Warner Inc., earlier this year.
"This is purely an anti-competitive play," Ergen said.
Dish will endure more subscriber losses from losing HBO, particularly since its main video competitor in its rural markets is DirecTV.
"There will be a negative impact," Ergen said. "We just don't know how much yet."
In a statement, HBO chairman and CEO Richard Plepler said Ergen's characterization is misleading, adding that the premium channel offered to extend Dish's current deal while negotiations continued, but was rebuked.
"It's important to clarify that it was Dish who dropped the HBO and Cinemax signals at midnight on Oct. 31, not the other way around," Plepler said in the statement. "In fact, we offered to extend our current contract while we continued negotiating. An idea that Dish initially agreed to and then oddly changed their mind about at the eleventh hour. The terms of our proposal were advantageous to Dish compared to their current deal. We're actually perplexed by their unwillingness to take this proposal as an opportunity rather than perpetuating a conflict which only hurts consumers. The notion that AT&T had anything to do with our inability to reach a reasonable deal with Dish is simply not true. It seems to be a silly but transparent attempt on Dish's behalf to muddy the waters for reasons only they can explain."
The smarter way to stay on top of the multichannel video marketplace. Sign up below.