Dish Satellite Subscriber Losses Mount in Q3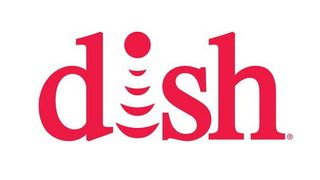 Net new subscriber losses ballooned at Dish Network in the third quarter, as a high-profile carriage dispute with Spanish-language broadcaster Univision contributed to a decline of 367,000 satellite TV customers in the period, while gains at its virtual MVPD Sling TV continued to slow.
All together, Dish lost 341,000 net new customers in Q3, compared to a gain of 16,000 subscribers in the prior year. The satellite TV unit shed 367,000 customers in the period (compared to a loss of 192,000 in Q2), while Sling TV gained 26,000 subscribers, down from the 41,000 it added in Q2.
Revenue was down 5% to $ 3.4 billion in the quarter, while net income increased 45% to $432 million from $297 million in the prior year.
Univision went dark to Dish customers on June 30, after it could not reach a carriage agreement. Dish has argued that Univision is asking for exorbitant rate increases and has hinted that the blackout of its channels could be permanent.
Univision, which includes its broadcast stations and cable channels Uni Mas and Galavision has said it is only looking for fair compensation. And it has warned that its popular sports network, Univision Deportes, could be the next network on Dish's chopping block.
Dish's latest carriage dispute is with HBO, which went dark to the satellite TV service's customers on Nov. 1. While money is essentially at the center of the dispute, Dish has alluded to HBO demands for increased subscriber guarantees as a big reason for the impasse.
Dish shares were down 4.7% to $30 each in premarket trading Wednesday.
In a research note, MoffettNathanson principal and senior analyst Craig Moffett estimated that about 10% of Dish's total customers subscribe to its Spanish-language DishLatino package.
"… [A]nd for these subscribers, Univision is almost certainly the majority of their viewing," Moffett wrote. "Dish's satellite subscriber losses were much worse than expected, with subscriber growth re-accelerating to an 8.7% decline, no doubt in no small measure because of the Univision blackout. After three months off the air, it's no surprise that DishLatino subscribers left."
The smarter way to stay on top of the multichannel video marketplace. Sign up below.