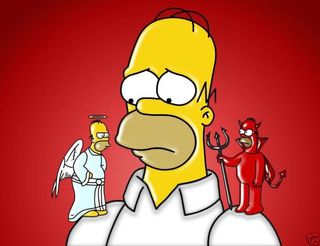 As Dish and HBO bring their dispute into the weekend, a battle that is a first for the premium network, influential media analyst Craig Moffett warned industry observers not to lose sight that while money is still at the heart of the impasse, there are other factors that could have broader implications for the satellite company.
Dish announced on Oct. 31 that HBO and its sister premium channel Cinemax went dark to the satellite service's subscribers after the parties failed to reach a carriage agreement. While their statement was a lot like those during similar carriage disputes, there was one glaring difference. About half way down the release, Dish noted that HBO's new parent AT&T was demanding that Dish pay for a guaranteed number of subscribers, regardless of how many people actually pay for the service.
Mandatory minimums are nothing new in the programming business. They are quite common with traditional pay TV networks -- basically solved by placing a network on the widest available service tier. They are a little trickier with premium channels, which are offered a la carte, but for the most part are within reason for most operators.
AT&T has been talking a lot recently about how it wants to increase engagement for its networks, mainly the former Time Warner channels it purchased earlier this year, including HBO. AT&T brass have said several times over the past several months about how they don't want subscribers in the millions, they want viewers in the tens of millions. And WarnerMedia chief John Stankey has been quoted as saying that HBO, which has about 40 million subscribers in the U.S., needs to increase that base significantly, driving more daily engagement with the network and breaking through 35% to 40% penetration levels.
While that is going to require some stepped up efforts from distributors, it could be particularly hard for Dish. MoffettNathanson estimates that Dish's HBO penetration is about 20% of its customers, compared to 30% for the rest of the industry. And Dish customers tend to live in more rural areas and have lower incomes than those in larger markets, so getting them to fork up another $15 per month for HBO won't be as easy. What's more, Dish customers don't have ready access to high-speed broadband service -- most rural areas have slower speed DSL service and Dish's satellite-delivered high-speed data service is expensive and its coverage is spotty at best. So not all of its customers have the option of just "getting the app" and picking up HBO's standalone OTT offering, HBO Now.
Another thorn in Dish's side is that AT&T is offering free HBO to AT&T Wireless subscribers with unlimited data plans as part of its AT&T Unlimited & More Premium plan. (opens in new tab)
In a blog post, Moffett wrote that Dish's dilemma is, should they pay full price for HBO, spend more money marketing it to customers and accept increased subscriber minimums when the premium channel is being given away for free to its competitors' wireless and satellite TV customers?
Dish's obvious answer, at least for the time being, is no.
Timing, like everything else, is critical. Dish could potentially lose a lot of subscribers if this dispute lasts for a lengthy period -- it is estimated that about 2.5 million of its 13 million customers subscribe to HBO.
But the other option isn't any better.
"[I]f they agree to AT&T's terms, they will instead see already unattractive economics get even more unattractive," Moffett wrote.
Dish could ultimately drop HBO, which wouldn't be a huge surprise, it has other lengthy blackouts and has refused to carry some regional sports networks. But that too, has other wider connotations.
"[C]ollectively, the steady drip, drip, drip of lost programming sends a rather unsettling message, both to their subscribers and to their equity investors: Dish is exiting the video business in steps," Moffett wrote. "What Dish seems to be signaling with all of these blackouts is, well, that they don't really care much about the video business anymore. It's not just that individual pieces of programming don't make sense. It's that the economics of the whole bundle don't make sense."
In the wake of over-the-top video and virtual MVPDs -- like Dish's own Sling TV service -- traditional pay TV distributors have already begun to de-emphasize video. Comcast has taken to calling itself a connectivity company and has focused on single-play high-speed data growth. Cable One has been the most aggressive, focusing on broadband for years over video with surprisingly good results.
But the difference is that cable operators have broadband to fall back on. Dish is a pure-play video company. Even if they decide to abandon the satellite business and migrate those 10.7 million customers to Sling TV (which has about 2.3 million subscribers), it could take a long time, not to mention that they would trade a $85 per month customer for a $20 per month customer.
Dish has been vocal about the decline of the satellite business -- it was the reason it started Sling TV in the first place -- and chairman Charlie Ergen has been more than willing to voice his opinions about the changing marketplace. He'll likely get an opportunity to voice his opinions about premium channels next week -- Dish's Q3 conference call with analysts to discuss Q3 results is scheduled for noon on Nov. 7.
The smarter way to stay on top of the multichannel video marketplace. Sign up below.