Comcast Applies For Another N.H. Franchise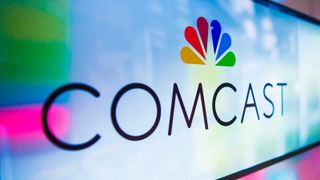 Comcast has applied for a cable franchise in Laconia, N.H., where it would compete against incumbent Atlantic Broadband to offer businesses and consumers video, voice and data service.
This is the second time in less than a year that Comcast has applied for a cable franchise in New Hampshire that was already served by an incumbent cable company. The first time was in Rochester, N.H., also served by Atlantic Broadband. Comcast serves about 104 separate communities in the state.
The Rochester franchise was awarded last December, and according to the Laconia Daily Sun, Comcast expects to complete building out its network in that town sometime next year.
In a statement, Atlantic Broadband regional general manager for New Hampshire and Maine Edward Merrill said that the cable operator is no stranger to competition.
"Atlantic Broadband has always operated in the presence of competition—in New Hampshire and across our service areas," Merrill said in the statement. "Our plans are based not on what other providers are doing, but by anticipating customer needs and preferences, then developing and delivering the kinds of products and services that will make customer lives better, whether they're residential customers or business clients with customers of their own.
"In fact, our product roadmap—delivering superfast internet, advanced video and phone, backed with responsive local customer care and technical support—was established long before Atlantic Broadband acquired the MetroCast operations in New Hampshire and Maine earlier this year. Atlantic Broadband was, for example, one of the first providers in the nation to launch TiVo in 2013, and, a year later, one of the first to integrate Netflix into its video platform.
"While we have been operating in the New Hampshire market only since January, we have been greatly encouraged by the response of our customers to the product enhancements we have introduced in this market so far, including faster speeds for residential and business customers, the availability of 1 Gig internet and the new TiVo platform," he continued. "We are confident that our product suite, as well as our long history of innovation and operational excellence, position us well for long-term success in this market."
Comcast has made a recent practice of overbuilding incumbents in small markets adjacent to its existing systems. Earlier this year it did the same in New London, Conn. (overbuilding Atlantic Broadband again) and in five communities in Lancaster County, Pa., (overbuilding Blue Ridge Communications).
Comcast has said that on occasion it will expand its network into communities near existing operations where it sees demand and opportunity.
According to the Daily Sun, Comcast plans to offer homes and businesses in the area a full range of services, including high-speed Internet, phone, mobile, wireless, home automation and home security.
Comcast SVP of the Northeast Region Beth Baca confirmed that the cable operator has applied for a franchise in Laconia and is exploring the opportunity to provide service in the area.
Comcast Greater Boston regional spokesman Marc Goodman told the paper that Laconia represented an "attractive opportunity."
"We're doing this because we know there's demand for our products and services," Goodman told the paper. "Laconia offers an attractive opportunity to respond to demand."
The smarter way to stay on top of the multichannel video marketplace. Sign up below.