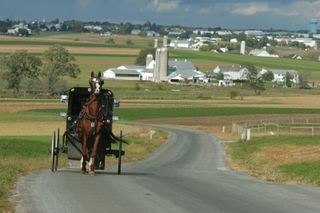 For decades, small cable operators have fought subscriber wars with telcos, satellite TV and more recently Silicon Valley streamers, but now there's a powerful giant picking off commercial and residential customers that they never expected to see: Comcast.
The nation's largest cable operator with 22.4 million video customers and more than 25.5 million broadband customers, Philadelphia-based Comcast has embarked on what seems to be a concerted effort to compete for commercial and residential services business with smaller, mostly incumbent mom and pop cable operators when the opportunity arises.
So far, Comcast has applied for and won franchise agreements in seven communities in New Hampshire, Connecticut and Pennsylvania, in each case competing against an incumbent that had been in those markets for several years. In Comcast's view, this is a tiny step in a logical business strategy to provide large corporate clients in adjacent markets with soup-to-nuts business broadband service.
But to some, it is a cultural shift and the first hairline crack in the cable fraternity, bound by a decades-old unwritten oath: to stay out of one another's markets. Cable territories have tended to be noncompetitive because of the expense in building plant and making accommodations to cities like free wiring to public buildings and paying percentage-of-revenue fees. That's why it's been exceedingly rare for one cable operator to compete against another within a given franchise area. Until now.
A Quiet War
Small and large cable operators aren't always at odds, and most do find ways to cooperate, especially concerning standards and technological issues in organizations like CableLabs and NCTA: The Internet & Television Association.
Comcast's first new franchise came in December 2017, when it won the right to overbuild Atlantic Broadband in Rochester, N.H. Rochester was one of several markets served by MetroCast Communications, which Atlantic purchased in January for $1.4 billion.
In May of this year, Comcast won a competing franchise in Waterford and New London, Conn., bordering its existing operations in Groton and Norwich, and again overbuilding Atlantic Broadband in a community of about 27,000 people. Later, the mega-company won franchise rights to compete against tiny Blue Ridge Communications — which has about 170,000 customers in total — in five communities in rural Lancaster County, Pa.
Atlantic Broadband declined comment.
Comcast applied over the summer for franchises in five communities in Pennsylvania — Warwick Township, Warwick Borough, Ephratah Township, Ephratah Borough and Lititz — all primarily to offer commercial services to businesses in the area. Comcast already offers cable and business services to customers in nearby Akron, Pa.
Bob Grove, vice president of communications for Comcast's Keystone Region, confirmed that the company applied for and was granted franchises for the Lancaster County communities, but added it is still in the early stages of making decisions on specifics.
"I can tell you that our primary focus is on business service expansion where from time-to-time we explore new opportunities, based on a case-by-case analysis, to bring our state-of-the-art products and services to more businesses," Grove said in an email message. "Some of our existing customers in the contiguous footprint and shared DMA have operations in this area, which is why it made sense for us to expand our commercial network here. We're also exploring limited residential opportunities, but that's in the very preliminary stages as well."
The markets in competing operators' areas are pretty small, compared to some of Comcast's big markets such as Chicago, San Francisco and Minneapolis. But they are home to some fairly large public and commercial institutions that could be candidates for Comcast's commercial services offerings.
New London, for example, has several leading liberal arts colleges including Connecticut College and Mitchell College, the U.S. Coast Guard Academy and the region's major performing arts center, The Garde Arts Center.
Lancaster County is home to several large businesses and health care facilities, including Johnson & Johnson and retirement communities in Lititz, Pa. In Rochester, manufacturer Albany International and Safran Aerospace are among the largest employers.
While there is nothing illegal or unsavory about Comcast's actions — there is no such thing as an exclusive franchise agreement, and any company, cable, telecom or otherwise, can apply for a franchise in any municipality — it does appear to violate cable's long-held "gentlemen's agreement" not to compete. That unwritten rule dates back to the early days of cable and is a sore point for cable pioneers.
"When I started in this business, we all helped each other," said former Buford Media CEO Ben Hooks, a longtime cable executive who retired earlier this year after more than 50 years in the business. "You don't see that, especially with Comcast. As far as they're concerned, there's them and there's the rest of the industry."
Comcast isn't the first cable operator to tweak the gentlemen's agreement — Midcontinent Communications overbuilt Cable One in Fargo, N.D., in 2013, and others have done it in small markets over the years. But Comcast's latest moves into these smaller markets are perhaps the strongest proof of how competitive the video and broadband market has become.
"Comcast is going out and aggressively looking at properties that are run by other cable companies," a cable executive who asked not to be named said. "But in doing that, they run the risk of us doing it to them."
To be clear, Comcast hasn't started an all-out assault on small cable operators. According to its 2017 annual report, the MSO has about 6,400 franchises across the country, and so far only about a half dozen are overbuilds of incumbents. But the practice appears to be erasing one of the last vestiges of the old cable industry. What once was a sense of camaraderie between large and small operators is quickly evaporating.
Some of that has to do with economics. The cost of extending fiber plant into an adjacent community has dropped dramatically over the years, and commercial broadband service is one of the more profitable segments for cable operators. Once the plant is built, it makes sense to use it to its fullest extent.
Cox Communications spokesman Todd Smith wouldn't comment on another cable operator's business strategy. But although Cox mainly focuses on markets where it has existing franchise agreements, he added, it sometimes follows business customers beyond those borders.
"We primarily do this via strategic partnerships and network agreements with other providers," Smith said. "For example, we've invested in Unite Private Networks and have jointly pursued business outside our footprint where it makes sense."
Charter Communications did not return requests for comment.
Another factor is the disparity in sizes of large and small cable operators. Comcast dominates with 22.4 million video and 25.5 million broadband subscribers, followed by Charter with 16.1 million video and 23.3 million broadband customers. Go further down the list, though, and the numbers plummet — No. 3 Cox has about 6 million customers and No. 4 Altice USA has 3.3 million video and 4.1 million broadband subscribers. Mediacom Communications — the fifth-largest cable operator, and the No. 9 pay TV provider overall — has less than 1 million video customers.
"A company today like Comcast has so much more margin/size over a small company that if they want to expand into an adjacent territory, it is no contest," Hooks said. "Now, if they were to take on Charter, the competition would be a greater challenge. While Comcast still has the advantage, Charter is large enough that it would be ugly."
Hooks added that the myth that cable operators stick together is just that, a myth. It hasn't been that way for decades. Only now, with a consolidated industry and regulatory pressure, it's becoming a little more obvious.
"The days that small and large cable companies work together is no longer the case," Hooks said.
Pivotal Research Group CEO and senior media & communications analyst Jeff Wlodarczak sees nothing sinister in Comcast extending its reach in to small operators' territories. And he doesn't see the practice as a sign the market is getting tougher.
"Who said the market is bad?" Wlodarczak said. "I don't see Comcast overbuilding Charter or any significantly upgraded cable operator. Comcast is expanding its footprint by roughly 600,000 to 800,000 households and businesses every year — most of which is new build — and extending into adjacent areas cost effectively where the existing small cable operator cannot afford to upgrade properly is a logical move."
Comcast has been expanding its footprint at a fairly steady pace over at least the past decade; it passed 57.5 million homes in 2017, up from 53.8 million in 2013. But the notion that it is providing a service to a market where the incumbent can't afford to upgrade its network isn't entirely accurate. Blue Ridge, despite its size, has been investing heavily in its network, and has offered broadband service at 1 Gigabit per second to its entire territory since June.
Blue Ridge did not return calls for comment. But in an article in the Lititz Record Express published on July 18, Blue Ridge vice president of operations Mark Massenheimer seemed to take Comcast's actions in stride, touting the company's local presence and its commitment to invest in its network.
"Our employees live and work in the towns and neighborhoods we serve and many have developed relationships with customers over the years," Massenheimer told the Record Express in an email. "Continuing to invest in our network infrastructure so that we can provide the best technology available is a responsibility we take very seriously."
Over the past 18 months, he added, Blue Ridge has doubled its internet speeds, offered new HD channels, launched a whole-home WiFi product and completed the deployment of 1-Gbps broadband service throughout its footprint."We didn't do these things because of competition," Masenheimer told the Record Express. "We did them because our customers deserve the best, we did them because it was the right thing to do. We're a small company with the ability to deliver big things and we're just getting started."
Blunting the Local Edge
A key to small operators' success over the years has been local presence — employees live, work and play in the same communities and have built strong relationships with customers over the years. But besides using their greater scale and resources to offer a wider range of services, large companies like Comcast can also claim a local presence in many of these markets because one of the key points in entering a new franchise is proximity to the existing network. Comcast may not be in that specific town today, but it probably has been in a town less than 10 miles away for years.
For example, Rochester, N.H., became one of 104 communities in the state where Comcast provides service, and is just 11 miles from a Comcast system in Dover, N.H. In Pennsylvania, Comcast already has a system in nearby Akron, which is just 6.5 miles from Lititz and 3.5 miles from Ephratah and Ephratah Township.
Such moves are likely to grow. Adding to the attraction of smaller markets is that the cost of deploying fiber is going down. And merely extending a line from an existing network is even cheaper.
On a conference call with analysts to discuss its Q3 results, Altice USA CEO Dexter Goei, talking about costs associated with its own plan to build a fiber-to-the-home network in its footprint, said that in Europe, where its parent, Altice N.V. is based, the cost to build fiber is about 500 euros (about $570) per home. He expected to build Altice USA's domestic network for considerably less.
According to some members of the cable financial community, the cost of extending fiber is a little higher in rural communities, but is still pretty low, and much cheaper than greenfield construction. In a typical 60-homesper-mile small cable configuration, the cost of extending plant can be as low as $650 per household.
For their part, many small operators are taking it in stride, chalking up the emergence of yet another competitor as just that, and hoping that their local presence will be enough to keep customers from switching. "Competition is here," Eagle Broadband CEO Gary Shorman said. "And if you are not ready, you'd better get out of the way. Comcast is not a government subsidized business, unlike some of the competitors we see in some rural markets."
The temptation to overbuild incumbents is nothing new. RCN, WideOpenWest and countless other companies have done it for years. But traditional cable operators have avoided it because of the economics.
"In most cases overbuilds were a disaster," Hooks said. "Neither party won very much, both were fighting for the same customer, cutting prices and neither company was doing well. It was just a tiresome battle."
That was the attitude of most large operators just a few years ago.
When Charter Communications completed its $80 billion purchase of Time Warner Cable and Bright House Networks in 2016, one of the requirements of federal approval was that it overbuild 2 million customers with broadband outside of its footprint. At the time, Charter chairman and CEO Tom Rutledge said he would overbuild telcos, not cable, because of M&A concerns.
At a MoffettNathanson conference in 2016, Rutledge said he told the FCC he couldn't overbuild another cable company "because then I could never buy it." He later added that overbuilding a cable operator would be business suicide. "Why would we go where we could get killed?" he said at the 2016 conference.
When Comcast was in the running to buy Time Warner Cable in 2015, executive vice president David Cohen said that there was little chance that Comcast would try to compete with a combined Charter-TWC if its deal wasn't approved, for two reasons — economics and history.
Cohen, according to reports at the time, said the high capital intensity of building a cable network is the main reason "that the cable part of this industry has never competed against each other." Although franchises are nonexclusive, "given the expense to build in any particular community I think no cable company, or only rarely would a cable company choose to compete against another cable company," he added.
So what changed in the cable industry over the past five years? Everything.
Cable operators have lost a collective 4 million video customers in the past five years and Comcast alone has lost nearly 2 million. While Comcast's broadband growth has been healthy — up 4.1 million since 2013 — it has been slowing.
Business services growth has far outpaced residential broadband, averaging double-digit percentage growth annually, but it too is beginning to approach a wall. Small to midsized businesses, the lifeblood of cable commercial offerings in the early years of the service, are becoming saturated. And large enterprises with more than 500 employees are a tough nut to crack.
With over-the-top and subscription VOD competitors increasingly pounding on their door, Comcast may feel it has no other choice. Extending existing fiber plant is a relatively cheap way to boost revenue, and if the cable company mainly focuses on commercial customers, the profits are even higher.
In the end, it is the small cable operator that could feel the brunt of this new growth initiative. With programming costs rising, customers clamoring for cheaper, skinnier packaging and regulatory pressures building up, small cable now has to worry about the approach of a deep-pocketed, highly experienced, well-known competitor for one of its most profitable business lines.
"That's a lot to be worried about," Hooks said.
The smarter way to stay on top of the multichannel video marketplace. Sign up below.
Thank you for signing up to Multichannel News. You will receive a verification email shortly.
There was a problem. Please refresh the page and try again.