Cable Stocks Show Modest Losses in Day Two of Market Sell-Off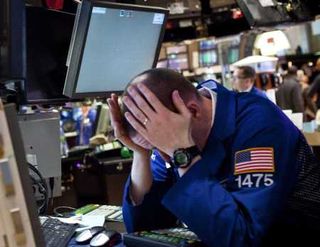 Cable stocks continued to slide -- although there were some bright spots -- in the second day of a stock market sell-off driven by investors wary of slower economic growth and increased trade tensions.
The Dow Jones Industrial Average slipped 545.9 points (about 2%) to 25,052.83 on Oct. 11, after losing 831 points the day before. Tech stocks, which bore the brunt of Wednesday's sell-off, tempered their losses on Thursday. Netflix, which shed more than 8% of its value on Oct. 10, dipped 1.5% on Thursday, closing at $321.15 each. Amazon fell 2.1% and Apple was down about 1%, while Facebook ended the day on a high note, rising 1.3% to $153.35 per share.
Cable distribution stocks fell between 1% and 2% for the day, with Charter being the biggest loser, dropping 2.6% ($8.11 each) to $302.02 per share, Comcast fell 1.75% (60 cents) to $33.68 and Altice USA was down 2% (36 cents) to $17.54 per share.
Programming stocks were a mixed bag. 21st Century Fox was the sole gainer -- rising 1.2% (52 cents) to $45.14. Other stocks fell in the 1% to 3% range, with Discovery and CBS down 3.2% and 3.1%, respectively, while Disney finished the day down 1.5%.
AT&T, which said Wednesday that it planned to launch another OTT streaming video service next year, fell 3.3% to $31.76 per share.
The smarter way to stay on top of the multichannel video marketplace. Sign up below.
Thank you for signing up to Multichannel News. You will receive a verification email shortly.
There was a problem. Please refresh the page and try again.