Media, Tech Stocks Slip in Dow's 800-Point Slide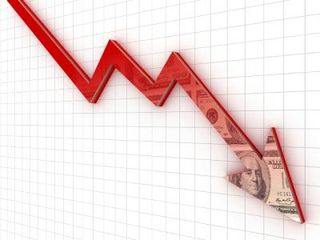 Skittishness over the fed's plan to tighten monetary policy and sent the Dow Jones Industrial Average to its lowest point since February, sliding more than 800 points on Oct. 10 and taking media and tech shares along for the ride.
The Dow ended Oct., 10 at 25,598.74, down 831.83 points or about 3.15%.
Tech stocks took the hardest hits, with Netflix down 8.3% ($29.82 each) to $325.89 per share, Amazon down 6.2% ($115.05 each) to $1,755.25 per share and Google falling 5.1% ($57.60 each) to $1,081.22 per share.
The flight from growth stocks like technology was spurred in part by moves by the Federal Reserve to tighten monetary policy, according to the Wall Street Journal. But the paper said a slowdown in home and auto sales and worsening trade tensions between the U.S. and China also were factors.
On the media side, distribution stocks fell in the 3%-4% range, with Liberty Global (down 4.5%), Charter (down 3.9%) Comcast (down 3.3%) and Altice USA (down 3.3%) basically in the same boat.
For programmers, the pain was a bit less, but not much. Discovery Inc. fared the best, down just 1% for the day (30 cents each) to $32.06 per share, with the rest of the sector down between 2% (21st Century Fox, down 1.9% to $44.62) and 3%(The Walt Disney Co., down 3.4% to $112.86) for the day.
AT&T, which partially lifted the veil on another over-the-top video offering Wednesday, fell 2% to $32.85 per share and Verizon was down 1.2% (66 cents) to $54.33. Satellite TV service provider Dish Network fell 3.3% ($1.12 each) to $33.05
Thank you for signing up to Multichannel News. You will receive a verification email shortly.
There was a problem. Please refresh the page and try again.