AT&T Stock Plunges as Video Losses Mount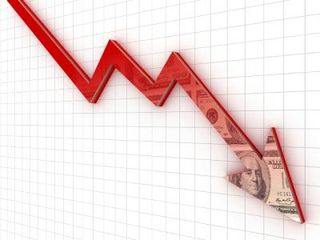 AT&T stock fell nearly 7% in early trading Wednesday, after the communications giant missed analysts targets for its video services by a mile, and added it was re-evaluating its programming line-ups across its services.
AT&T's linear satellite TV service DirecTV shed about 359,000 customers in the third quarter, better than the company expected but missing analysts estimates of a loss of 245,000. The company added about 13,000 U-Verse customers but the 49,000 additions to its DirecTV Now subscriber rolls were well below consensus estimates of a 287,000-subscriber gain.
AT&T currently has three video offerings – DirecTV/U-verse, its traditional linear product, DirecTVNow, its virtual MVPD offering and AT&T Watch TV, a mobile-delivered skinny-bundle product that is free to AT&T Wireless customers with unlimited data plans and $15 per month for everyone else. Earlier this year AT&T hinted at a fourth streaming product that would launch next year.
AT&T Communications CEO John Donovan offered some more insight into the streaming product on a conference call with analysts to discuss Q3 results. It will be a proprietary thin-client offering and AT&T, which has already begun beta testing it, will expand into the trial phase in the first half of next year.
"This will be a more measured roll out and like our roll out of Watch TV, we expect this service to be EBITDA positive," Donovan said. "Over time it should lower acquisition costs of our premium video service.
He added that AT&T is taking a hard look at its video offerings, reducing heavy promotions and taking a more tailored approach with customers, targeting more engaged subscribers who are not as heavily price-sensitive.
"We're refining our four video products, tailoring them to customer needs," Donovan said in the call. "Our mobility-focused Watch TV is gaining traction, DirecTV Now is being updated to increase its simplicity and further differentiate the service, and our premium DirecTV and U-verse service focus on the traditional linear TV viewers."
AT&T has already started to scale back promotions for its DirecTV Now service, and earlier this year implemented a $5 per month price increase across the board for the service.
Donovan said that the video business is evolving like the wireless business, with some customers seasonally shopping for shows.
"We know our customer base now, and with our data will continue to tweak our approach to optimize profitability and see our value proposition stabilize," Donovan said. "This puts us in a more stable position as we set up our product realignment in 2019."
That will include putting its content under the magnifying glass, with Donovan adding that AT&T is evaluating its programming lineups and "taking a fresh look at how we can align content cost with the price."
Those comments echo AT&T chairman and CEO Randall Stephenson who has said in the past that AT&T would like to move to a programming cost model where fees are based on actual customer engagement. It is a practice that has long been hoped for by distributors, but which analysts believe will be hard to convince content providers to embrace.
Thank you for signing up to Multichannel News. You will receive a verification email shortly.
There was a problem. Please refresh the page and try again.