AT&T Wades Into the Content Stream Again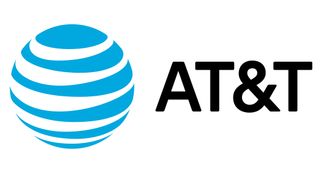 The ranks of streaming video direct-to-consumer offerings by big media players is getting more crowded, with WarnerMedia parent AT&T readying for launch a new over-the-top content service in 2019.
AT&T didn't offer many details about the proposed service, to include content from AT&T's HBO and Turner networks, as well as select third-party content. It will likely be priced more dearly than its other direct-to-consumer streaming service, HBO Now, currently at about $15 per month.
For AT&T, this will be its fourth time down the streaming video road in four years. HBO launched HBO Now in October 2014, when it was still part of Time Warner. Since then, AT&T has launched virtual MVPD DirecTV Now (November 2016) and wireless add-on AT&T WatchTV (2018), offering select shows from Turner, Discovery, Viacom and others free to AT&T Wireless customers with unlimited data plans and $15 per month for everyone else.
Many Players in the Stream
The addition of yet another OTT service adds to what is becoming an increasingly crowded field. To date, there are at least seven virtual multichannel video programming distributors currently, and The Walt Disney Co. is slated to launch its entertainment-focused direct-to-consumer product next year. T-Mobile, now in the throes of a merger with Sprint will likely join the fray at some point.
Barclays media analyst Kannan Venkateshwar expressed concern about the sheer number of AT&T over-the-top offerings.
"These approaches risk crowding out their own services by providing so many alternatives for consumers," he said in a research note. Instead, he suggested, AT&T should offer library content and originals at different price points on its HBO Now service, establishing an "origination funnel" that could be used to upsell the product.
While some see the growing number of services as a way for distributors to answer Wall Street's most burning question — How can traditional distributors compete with Netflix? — WarnerMedia CEO John Stankey said the SVOD pioneer had no influence over AT&T's latest OTT move.
Introducing the latest offering at the Vanity Fair New Establishment Summit, AT&T Entertainment Group chief John Stankey said the telco had no influence on AT&T's latest OTT move.
"Our job isn't to build another Netflix," Stankey said at the Vanity Fair New Establishment Summit. "Our job is to build a compelling offer of content."
That's good, because it's way too late to build another Netflix — and Netflix seems to have done a pretty good job on its own. For AT&T, the move appears to be another stab at driving engagement, something the company has called the cornerstone to its overall content strategy.
The main criticism of AT&T's OTT endeavors — and frankly those of other big companies — has been that they offer content at below cost. And analysts have scratched their heads wondering how long AT&T can continue to lose money on video. Adding another low-cost streaming service to the mix doesn't seem to answer that question.
AT&T has stressed in the past that the vast amounts of data it accumulates through its services could be handsomely monetized through targeted advertising, but that could still be a ways off in the future. MoffettNathanson principal and senior analyst Craig Moffett noted that advertising currently makes up just 3.3% of AT&T's overall revenue, and even if targeted ads take off, "the uplift in advertising will have to be rather extraordinary if it is to change the trajectory of the whole company."
New Pay-for-Play Model
Another AT&T initiative is even more ambitious: changing the way content is paid for.
AT&T chairman and CEO Randall Stephenson envisions a model in the not-too-distant future in which content providers will be compensated based on how many consumers actually engage with the content, instead of the old model where they charge a fee based on a distributor's overall subscribers. That approach has been on every distributor's wish list for a long time.
AT&T obviously has some clout with content companies — it is the largest pay TV distributor in the U.S., with about 24 million subscribers — but maybe not enough. Moffett said in a research report that AT&T appears to be steering its own Turner networks in the direction of paying based on engagement but there is "almost zero chance" other providers will follow.
"To state the obvious, forcing Turner into a bad deal to help DirecTV might help solve one problem, but it merely creates another," Moffett said.
Thank you for signing up to Multichannel News. You will receive a verification email shortly.
There was a problem. Please refresh the page and try again.