Lessons From Wonder Women
There's a lot to learn in looking at the career paths of this year's honorees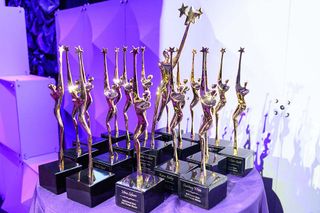 (Image credit: Mark Reinertson)
Business careers don't always go as planned. Including in show business.
But when they so go well — as they have for the 15 media leaders we salute here as Wonder Women of New York and for Woman of Influence Margaret Brennan — they can teach many lessons.
Scanning the Wonder Women profiles gathered here, some themes are familiar.
TV can be a great career, although not everyone is cut out to anchor the evening news like Katie Couric, which was Suzanne Sullivan of Fox's dream (that or becoming an architect). Instead, like Sullivan, you might find out your superpower is keeping the news anchors on the air by successfully selling ads.
Media careers can help women help society, as AMC's Marnie Black discovered early on at MTV, working on civil rights and sexual health campaigns, and as Charter's Sharon Peters has learned through company programs like Spectrum Internet Assist. Black noted that "Judy McGrath, who was chairman of MTV, used to say we had an obligation to use our superpowers for good." And Peters said, "I love to work on projects where you feel like you are helping people get what they need."
Many Multichannel News Wonder Women have persevered through mergers and acquisitions, followed by cutbacks and reorganizations. That can put a strain on any leader — but the ones who help their organization find their way through can really earn their co-workers' respect (as TCM's Pola Changnon has done).
I interviewed both Changnon and Telemundo's Karen Barroeta and came away impressed that both moved up to important new roles at their companies in early 2020, right about the time employment for so many changed to working from home. If you can make it as a leader in those circumstances, you can make it anywhere.
What you read here is only a fraction of what these Wonder Women of New York have accomplished. It's also just the beginning of what they have to tell us. More will be revealed at the celebration of their award, on Thursday, March 23, at the fabulous Ziegfeld Ballroom in Manhattan. The inside stories of their skill and longevity await that coming-out party.
In the meantime, take a lesson in self-confidence from TV One's Rori Peters ("I'm stubborn. I say, I know I can do this, fix a problem, change someone's mind") and in self-belief from A+E's Michelle Strong ("I wish I knew then all the wonderful things I know now about perseverance and not listening to people that crush your dreams and how you should keep going on with that passion").
Wonder Women have learned much, and have much to pass along. ▪️
The smarter way to stay on top of the multichannel video marketplace. Sign up below.
Kent has been a journalist, writer and editor at Multichannel News since 1994 and with Broadcasting+Cable since 2010. He is a good point of contact for anything editorial at the publications and for Nexttv.com. Before joining Multichannel News he had been a newspaper reporter with publications including The Washington Times, The Poughkeepsie (N.Y.) Journal and North County News.