Ampersand Taps TVSquared for Performance Analytics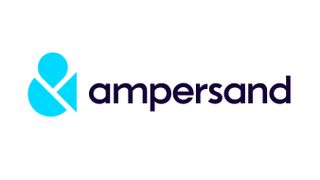 Ad-tech pioneer TVSquared has partnered with Ampersand, formerly NCC Media, to integrate always-on attribution reporting into Ampersand's platform.
According to the companies, the partnership will allow Ampersand to provide advertisers with insights into the business outcomes from their TV investments and to leverage those insights to optimize TV schedules across the 85 million MVPD and cable homes within Ampersand's reach.
"If you think about media there's a define and find component, then it's plan and activate and the third is measure and report," Ampersand chief data officer Bob Ivins said in an interview. "I think TV has always come up a little short on that, especially if you compare it to the narrative the digital guys take out in terms of always-on measurement. TVSquared has developed technology that makes it happen at scale -- always on, real-time, at scale. As we start to dismantle the advantages that digital has had over TV, we felt that a partnership with TVSquared gives us the ability to have those always-on metrics to attribute the true value of what TV brings to brands."
Ampersand, owned by Comcast, Charter Communications and Cox Communications, reaches 85 million households and provides viewership insights and planning on 40 million homes in every DMA across more than 150 networks and in all dayparts. Formerly NCC Media, the company changed its name to Ampersand last month to better reflect its mission.
Through Ampersand's platform, advertisers can track TV campaigns' influence on lower-funnel activity, such as website traffic and sales. Granular TV insights across different days, dayparts, networks and creatives are tracked in real-time and leveraged to inform where changes can be made to achieve client's KPIs and improve performance across local and national TV investments.
TVSquared executive VP and chief revenue officer Jo Kinsella said in an interview that where brands may have been apprehensive to try television or have merely dabbled in the medium in the past, offering them insights on how their campaigns are performing and engaging with viewers is invaluable.
"When we shine a light onto TV performance and we can show them it's the TV inventory that Ampersand is putting out that is really driving the engagement and really driving the business outcomes, all of a sudden you've seen this resurgence in TV where people are like, 'Wow, now that we can prove it works, we're going to invest more heavily,'" she said.
Thank you for signing up to Multichannel News. You will receive a verification email shortly.
There was a problem. Please refresh the page and try again.