Amazon Channels Is Giving Prime Members Free 1st Season Access to Showtime's 'Kidding,' Starz's 'Black Sails,' Other SVOD Shows
New program will feature new series each month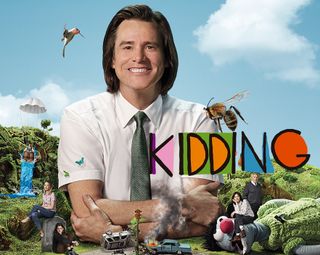 (Image credit: Showtime)
Amazon is launching a new promotional program that lets its Prime members preview the first seasons of shows on participating Amazon Channels SVOD services at no extra charge.
The selection of shows will refresh each month. The first set of shows in the program include Showtime's Kidding, which stars Jim Carrey is a kids TV icon. The show re-teams Carrey with Michael Gondry, director of Eternal Sunshine of the Spotless Mind. Also featured is Starz historical drama Black Sails. 
From now until March 31, here's what's streamable for Prime members:.
Amazon Channels is service that lets Amazon Prime members sign up for subscription streaming services through Amazon. The online retail giant collects a percentage of the subscription revenue and handles the customer relationship. 
For most of the SVOD services participating in the program's first month, Amazon Channels supplies the bulk of their subscriber base. 
The smarter way to stay on top of the streaming and OTT industry. Sign up below.
Thank you for signing up to Next TV. You will receive a verification email shortly.
There was a problem. Please refresh the page and try again.