Advocates, Industry Spar at FCC Over Strict Caption Mandates
Sides split over effectiveness of current accessibility rules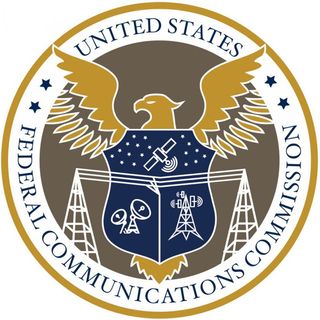 (Image credit: FCC)
Of about two dozen comments and replies to the FCC's public notice seeking to update the Twenty-First Century Communications and Video Accessibility Act (CVAA), the initial input includes a predictable split between organizations speaking for the hearing-impaired and other disabled communities, who want more federal oversight, and industry groups that contend that current rules are working well.
Throughout the treatises from both camps, there are frequent compliments for the FCC's support of captioning rules, with both sides agreeing on the value of the assistive services. But there were also areas of disagreement:
• The group identifying itself as "Accessibility Advocacy and Research Organizations" (nearly two dozen organizations representing the deaf and hearing-impaired, plus academic and research institutions) contended that the FCC should update video programming accessibility rules and accelerate efforts to encourage audio-description features.
Also Read: New Tech Brings New Tools to Captioning
• Communications and technology lobbyists, including the National Association of Broadcasters, NCTA-The Internet and Television Association, ACA Connects and the Consumer Technology Association, said existing FCC regulations and industry actions sufficiently support the goals of CVAA, and it is premature to establish audio-description rules.
Although the FCC has not set a timetable for its CVAA procedure, the examination is likely to become a rallying point for disabled communities. The advocacy/research coalition, in filings, emphasized the "growth in popularity" of assistive service but insisted that the success of FCC rules "cannot be measured by individual examples of accessibility."
"Technology accessibility is a civil right," the advocates said, urging the FCC to "press ahead and ensure that the many remaining gaps" are addressed "now … and into the future as communications and video technologies evolve." The group's comments focus on the "critical" need for the FCC to "ensure the accessibility of multimodal communications platforms," including wireless and online video distributor (OVD) ecosystems. It also insists that "the record supports commission action to expand the availability of audio description on OVD platforms."
"Live captioning metrics" and "caption quality standards" should also be part of the FCC requirements, according to the advocacy organizations.
TV Groups Seek Fewer Rules
The National Association of Broadcasters argues that TV stations "have successfully implemented the FCC's rules governing closed captioning of IP-delivered video programming." The broadcasters' group dismissed the advocacy organizations' call for an "overhaul" of the FCC's captioning regulatory regime, focusing on the "crucial distinction between … 'first-party' platforms (e.g. a TV station's website) and third-party platforms that are not owned, operated or authorized by a broadcaster."
"These requests ignore certain realities," NAB said. "Requiring broadcasters to ensure that their programming includes captions when later shown on unrelated, third-party outlets would place broadcasters in an impossible situation." The advocacy organizations themselves concede that the video distribution system to such outlets is "complex and lengthy," NAB pointed out.
NAB cites similar problems with audio-description requirements and suggests that, "Collaboration is more effective than enforcement for ensuring and improving accessibility to video programming."
NCTA said the "cable industry has made substantial investments in accessibility," citing among examples a Comcast partnership with a wearable technology startup to provide new ways for visually impaired customers to connect with content through virtual reality. NCTA also cited a Charter Spectrum Access App that enables real-time playback of audio description and closed captioning via a customer's tablet or phone to offer a "more personalized and immersive television experience."
ACA Connects challenged proposals to require multiple Secondary Audio Program (SAP) auxiliary audio channel availability, possibly by requiring cable operators to allot an expanded number of SAP channels. ACA Connects said that "navigation devices continue to evolve to deliver … multiple audio streams," obviating the need for such service on legacy equipment. The group also contended it was "premature for the FCC to adopt audio description quality standards as rules."
Broadcasting & Cable Newsletter
The smarter way to stay on top of broadcasting and cable industry. Sign up below.
Contributor Gary Arlen is known for his insights into the convergence of media, telecom, content and technology. Gary was founder/editor/publisher of Interactivity Report, TeleServices Report and other influential newsletters; he was the longtime "curmudgeon" columnist for Multichannel News as well as a regular contributor to AdMap, Washington Technology and Telecommunications Reports. He writes regularly about trends and media/marketing for the Consumer Technology Association's i3 magazine plus several blogs. Gary has taught media-focused courses on the adjunct faculties at George Mason University and American University and has guest-lectured at MIT, Harvard, UCLA, University of Southern California and Northwestern University and at countless media, marketing and technology industry events. As President of Arlen Communications LLC, he has provided analyses about the development of applications and services for entertainment, marketing and e-commerce.
Broadcasting & Cable Newsletter
Thank you for signing up to Broadcasting & Cable. You will receive a verification email shortly.
There was a problem. Please refresh the page and try again.