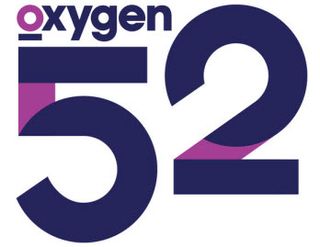 Oxygen Media last Friday (Jan. 8) launched a new feature on its "Very Real" website profiling young women it describes as "bosses."
The Oxygen52 (one woman a week for 52 weeks) aren't necessarily bosses in the literal sense, but in the urban slang sense: those who are "incredibly awesome; miraculous; great" or, more specifically, "young women who are pushing boundaries and breaking illusions about what it means to be a woman today," Oxygen said.
First up is 28-year-old TV writer Megan Amram, whose full name, she points out in her Oxygen52 interview, is an anagram of Mme. Anagram. The author of the tongue-in-cheek book Science for Her! (Scribner, 2014) worked her way from Harvard to the writer's room of NBC's Parks and Rec, HBO's Silicon Valley and the 83rd Academy Awards via jokes she published on Twitter.
"I just tweeted jokes every day until people started to notice me," Amram said in the interview. "Tweeting is a great way to practice writing jokes, but there is so much more to comedy writing than just jokes. Jokes are a necessity, but you also have to learn how to write characters, to break a story, to keep coherence between episodes. I've learned more by being a TV writer than I ever could've on my own."
That sounds pretty boss.
The smarter way to stay on top of the multichannel video marketplace. Sign up below.
Thank you for signing up to Multichannel News. You will receive a verification email shortly.
There was a problem. Please refresh the page and try again.