Q&A: Changing the Picture at Discovery Impact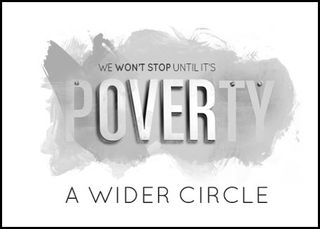 Six years ago Discovery Communications set out to make over its approach to corporate social responsibility. The result, its Discovery Impact program, today runs seven core initiatives all built around grassroots employee volunteerism.
Discovery Impact leverages a network of team captains across the company's business units to support those core initiatives, which include a disaster response and rebuilding program, educational campaigns and Creating Change, one of the six public-service projects selected for Multichannel News's inaugural #CableInTheCommunity spotlight.
Creating Change, an annual 12-hour marathon during which employees donate pro bono marketing, design and communications services to cash-strapped nonprofits, dovetails neatly with the programmer's core creative competencies, has local and national impact, and has grown so popular among employee volunteers that they're wait-listed.
Each fall, about 125 employees assist 20 to 30 organizations with all the elements of marketing and branding, including content, art and overall strategies.
"It is beautiful when potential meets reality, and that is what happened for A Wider Circle when we participated in Creating Change," Mark Bergel, executive director of the Silver Spring, Md.-based nonprofit, which he founded in 2001 with a mission to end poverty "one individual and one family after another."
Bergel was referencing a new logo employee volunteers designed for the organization during a "Changeathon": The words "We won't stop until it's…" hover above "OVER," spelled out in block letters, magnified and spotlighted, within the larger word "POVERTY."
"Our mission and our efforts to propel the mission took a quantum leap forward as a result," Bergel said.
David Leavy, who as DCI chief communications officer and senior executive VP, corporate marketing & affairs spearheads the Discovery Impact program, spoke with Multichannel News about the culture required to support corporate responsibility, employee participation and the internal benefits.
MCN: What was the impetus behind forming Discovery Impact and what's the key to running it?
DAVID LEAVY: We are a purpose-driven company, and Discovery launched with a mission to give back to its communities and produce content that both educates and entertains. So that culture creates a fertile environment for these kinds of activities. Giving back has always been part of our brand, and millennials demand that organizations have corporate responsibility as part of their mission.
So the culture internally lends itself to these kinds of initiatives, and we have a lot of support. We present to the board two times a year. [DCI president/CEO] David Zaslav is extremely supportive. It has to start with the culture because if the program is in the proverbial closet in the back room, it won't be successful. It has to be a priority.
This is our sixth year. A lot of companies struggle with how to do it right. This is not buying a table at a charity dance. You can't brand that, feel that, have a relationship with your community through that. That's your father's corporate social responsibility. Today has to be a lot more [hands-on]. You can buy a table or organize a program with volunteers going out every weekend.
So this is not your father's social responsibility because of all the things you need to get out in the field and touch the community, the citizens who support us. That connective tissue and empowerment is so powerful. But you have to get away from the table and reinvent the model, which I think we did.
MCN: The program runs a number of initiatives. How do you staff it?
DL: We have a team of core people plus a network of team captains throughout the program. So we can tap a business unit representative to help – we have ambassadors in each unit and people very passionate about their projects.
When we launch an effort, we'll go to them – the employee volunteers. They take it as seriously as their day job or we wouldn't be able to do that. So we have a small team but we leverage the team captain base throughout the company.
MCN: How does having a sanctioned corporate social responsibility program benefit the company internally?
DL: You wouldn't believe the amount of loyalty it gives the company in productivity and retention. It's great as an organization to have our employee base feel so proud of what we are doing.
In most successful public-private partnerships, both sides get something out of it. For our employees, it's a feeling of pride and being part of something larger than just a for-profit enterprise.
It helps with branding and retention, as well as recruitment. It always comes up in interviews with job candidates – what do you do to give back? So we realize that we're helping others and ourselves at the same time.
MCN: That touches on a philosophical quandary: Does a truly selfless act exist if you get something from performing it?
DL: It can absolutely be both. You can do well by doing good, and that's the motto.
Visit the Discovery Impact website to learn more.
The smarter way to stay on top of the multichannel video marketplace. Sign up below.
Thank you for signing up to Multichannel News. You will receive a verification email shortly.
There was a problem. Please refresh the page and try again.