MCN Flashback: The 1999 CTAM Summit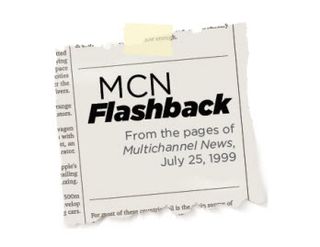 Marketers Cluster, Bundle and Get Sticky
SAN FRANCISCO — Even more than "convergence," the terms "clustering," "bundling" and "stickiness" were the buzzwords at the CTAM Summit here last week, as marketers gathered to discuss the challenges facing them in stepping up introductions of digital cable, telephone and high-speed Internet products.

Thus began Multichannel's coverage of CTAM's annual conference in 1999, when cable ops and telcos were just starting to bundle services (but not yet bills). AT&T Broadband was aiming for 25% penetration of homes passed for its AT&T@Home service within the next five years. Time Warner Cable was prepping its RoadRunnner launch in New York and had just started rolling out digital set-tops.

Marketing editor Monica Hogan noted that local Silicon Valley types "interested in the anticipated convergence between television and the Internet" joined the usual crowd of cable marketers at the Summit. She also observed that among the 2,600 attendees were "more than a few well-known former cable and satellite executives between jobs who were as quick to exchange resumes as others traded business cards."

And in the category of "the more things change, the more they stay the same," she quoted a major cable MSO EVP on customer service: "One of the key challenges I see is the healthy tension between deployment of new services and hanging on to our [current] customers. Some of the things MSOs need to focus on operationally are answering the phones in a timely manner, solving customer problems and sending technicians out when they say they will. We have to do all of this right before we can go forward with the new services."

To find out who said that, click through to the original article here.
The smarter way to stay on top of the multichannel video marketplace. Sign up below.