Cable Powers a Healthcare Transformation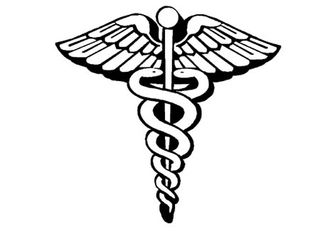 Among the many metrics that tell the tale of healthcare's technology transformation, one in particular stands out: 500 Megabytes.
That's a typical size for a Picture Archiving and Communications Systems (PACS) image set — an amalgamation of X-ray, computed tomography and/or cellular pathology images used by radiologists in everyday evaluations.
The sheer size of these commonly used imaging files tells us something important about the needs of the healthcare industry as it embarks on a massive migration to electronic health records and networked data exchange: We're going to need some very big pipes.
Thankfully, the cable industry has them. And increasingly, healthcare organizations ranging from solo practitioners to large regional providers are turning to cable to supply the connectivity that enables tremendous new capabilities in patient care.
One example is Cox's partnership this February with Ohio's Cleveland Clinic to create Vivre Health, a far-reaching initiative to deploy telehealth and home-healthcare solutions that connect patients and caretakers. Potential applications include video consultation via broadband and the use of in-home equipment to monitor patients' recovery from surgery.
At the same time, Cox is looking ahead by investing in HealthSpot, a healthcare delivery platform that combines cloud-based software with health-diagnostic kiosks and mobile applications that connect to providers via advanced data networks.
These are just two indications of where the connected healthcare revolution is going, and how cable's helping it get there. There are plenty of others. Recently, Comcast introduced its new Ethernet@Home service that allows doctors and technicians to examine medical imaging records and evaluate critical patient data from home. Cable is also making a big impact on patient experience, as health providers engage cable companies to implement in-room entertainment and Wi-Fi services that have a dramatic and positive impact on satisfaction.
Among the big technology drivers of the healthcare IT transformation are cable-powered Ethernet platforms that allow providers to deliver massive amounts of data rapidly and securely over private network pathways. Our industry is instrumental in helping healthcare organizations make a historic move away from expensive and relatively low-performance T1 circuits to fast, secure and affordable Ethernet networks that enable tremendous improvements in information exchange. Almost every day we help another healthcare organization develop a custom solution to meet their needs in this area.
The most exciting part: We're just getting started. There's a huge opportunity ahead as a confluence of technology companies, healthcare providers and application developers revolutionize the way patients attain care. You can see the beginnings of this movement materialize as individuals begin to embrace personal health monitoring devices and technologies.
This evolution reflects a new paradigm: Rather than requiring patients and caretakers to come together in one regional medical center, we're increasingly exchanging information across geographies between outpatient diagnostic centers, remote clinics, family practices, physician specialists around the globe and even patient homes. Like all businesses, technology can inject operational efficiency, improve speed and quality of care, and improves the customer experience. In this industry, it can also save lives.
Steve Rowley is senior vice president of Cox Business.
The smarter way to stay on top of the multichannel video marketplace. Sign up below.
Thank you for signing up to Multichannel News. You will receive a verification email shortly.
There was a problem. Please refresh the page and try again.