TNT Sets Trailer for 'I Am The Night'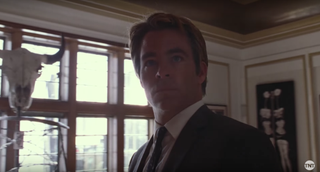 TNT Monday released the official trailer for its new limited series I Am the Night from executive producer and director Patty Jenkins (Wonder Woman, Monster).
The series – part of TNT's "Suspense Collection" limited series franchise -- stars Chris Pine and follows a woman given away at birth who discovers that an investigation into her past leads to a an infamous Hollywood gynecologist involved in the darkest Hollywood debauchery, according to TNT.
Weekly digest of streaming and OTT industry news
Thank you for signing up to Multichannel News. You will receive a verification email shortly.
There was a problem. Please refresh the page and try again.