Xfinity Mobile Adds 204K Lines in Q3, Cuts losses to $94M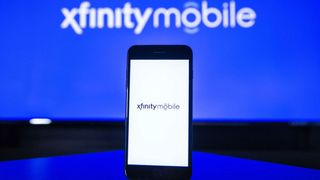 Xfinity Mobile added 204,000 lines of service in the third quarter, giving Comcast's wireless service just over 1.7 million total customer lines.
The service grew by 228,000 lines in the third quarter of 2018.
Comcast reported third-quarter losses of $94 million for Xfinity mobile, compared to a loss of $178,000 in the third quarter of 2018. The improvement, reflected Comcast's "progress in scaling and further improving our operations," said Comcast CFO Michael Cavanagh to investors.
Related: Broadband Drives Comcast Q3
Added Jeremy Darroch, group chief executive for Sky: I'm very pleased with the progress, in particular, we're making on mobile, where we're seen now as a service leader against all of the mobile operators. So I think our growth from commerce business should be pretty strong, I hope, over the next 13 weeks. And again, mobile, continuing with handsets is quite a good Christmas product, so we'll get behind that."
Meanwhile, Comcast Cable CEO Dave Watson confirmed the company is testing dual-SIM capability on Apple iPhones and Android devices as a means of offloading traffic from its Verizon MVNO agreement.
"We think that is an opportunity, and we'll continue to look at that," Watson said. "And that does go with any offload strategy, so we're very active in thinking through that. And whatever -- in terms of the business model and the business planning around it, any potential shift will be a positive net economic outcome for us as we look at, but it's early still. But I do think that there's promising opportunities when you combine dual SIM with the cable infrastructure."
The smarter way to stay on top of the multichannel video marketplace. Sign up below.
Thank you for signing up to Multichannel News. You will receive a verification email shortly.
There was a problem. Please refresh the page and try again.