WiFi 6 CPE Shipments to Nearly Quintuple to 23M Units by 2020 , Analysts Predicts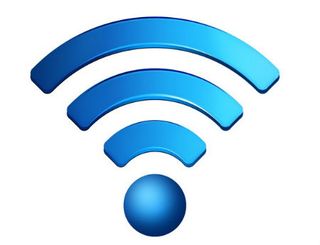 Shipments of WiFi 6 CPE will grow from only around 5 million units this year to more than 23 million in 2020, further expanding through 2023, according to research company Dell'Oro Group.
In fact, Jeff Heynen, senior analysts for Dell'Oro called the fast-emerging WiFi 6 standard, a fancy name given to the sixth iteration of 802.11 WiFi, a "game changer for service providers."
"For many years now, the evolution of WiFi has been focused on improving two key technical attributes: speed and range," Heynen wrote in a blog posting. "WiFi 6, however, is the first iteration to take a more holistic view of wireless technology that encompasses not only improvements in speed and range, but also network intelligence, analytics, and power efficiency. It is the first WiFi standard developed specifically for a world defined by the IoT and the consistent proliferation of connected devices."
Related: Unto This 10G and 5G World Comes WiFi 6
Developed by the Institute of Electrical and Electronics Engineers (IEEE), the new 802.11ax standard, what we call WiFi 6, is an improvement on the fifth-generation 802.11ac standard. WiFi 6 backers say the technology doesn't just improve speed and latency, enabling users to fully realize the multi-Gigabit speeds of their future network connections. WiFi 6 is also a major advancement in how data is distributed in the home, enabling routers to handle more devices at once, more efficiently.
"WiFi 6 will undoubtedly boost the connected home service offerings of those service providers willing to embrace the technology, and make it available across their CPE and home networking equipment," Heynen said.
"WiFi 6 also has the capacity to dramatically improve how service providers will be able to provision, manage, troubleshoot, and analyze their in-home networking services," the analyst added. "It provides options for the remote, zero-touch provisioning of devices and services, as well as the automatic adjustment of WiFi channels to ensure peak performance. As subscribers become savvier about broadband and WiFi, and as they become more reliant on broadband to enable multiple services in their home, they will demand uninterrupted service. With WiFi 6, service providers will finally have the power to deliver on those expectations."
The smarter way to stay on top of the multichannel video marketplace. Sign up below.
Thank you for signing up to Multichannel News. You will receive a verification email shortly.
There was a problem. Please refresh the page and try again.