Watson: We Still Believe in Video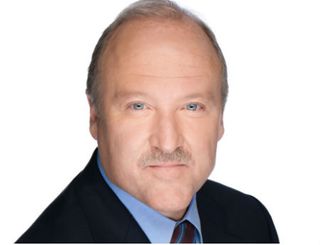 As cable stocks have hit new 52-week lows over the past few weeks as investors fear that cord-cutting is accelerating in the pay TV distribution arena, Comcast Cable CEO Dave Watson told an industry audience Monday that its stance towards video hasn't changed.
Cable stocks have fallen out of favor in the past few months, some say driven by fears that Comcast has lost its faith in the business and is instead turing its attention to international assets – like its March bid for British satellite giant Sky – and rumors that it is also interested in acquiring Fox assets currently pledged to The Walt Disney Co.
At the MoffettNathanson Fifth Annual Media & Communications Summit, Watson said that the only thing that has changed in the past several months is that a scaled media investment – Sky – came up for sale.
"We didn't anticipate it," Watson said of the Sky sale. "We have a very good track record in M&A, but by no means does the fact that we look at an opportunity mean we've lost confidence in our core business. Cable is a great business."
Watson added that while Comcast tries to keep customers through a variety of programming and broadband packages, but added that when a customer leaves as a result of price, the impact is actually favorable to the company.
"We segment the marketplace," Watson said, adding that when a low-end customer drops video service over price, but keeps their broadband service – at a higher monthly charge – the company makes out better.
"It's actually accretive when that happens," Watson said. "It's a manageable transition."
And while broadband customer growth has slowed down over the years, Watson said there is still runway, particularly with homes that have slower-speed services like DSL.
Watson said about 75% of Comcast's broadband customers take service at 100 Mbps or higher and he estimated that there are about 4 million DSL customers.
As more and more apps demand higher and higher bandwidth, he added that Comcast is "positioned very well to be competitive."
The smarter way to stay on top of the multichannel video marketplace. Sign up below.
Thank you for signing up to Multichannel News. You will receive a verification email shortly.
There was a problem. Please refresh the page and try again.