The Watchman: Avoiding 'Rectify' Rebellion, McGinley's Halloween Hellion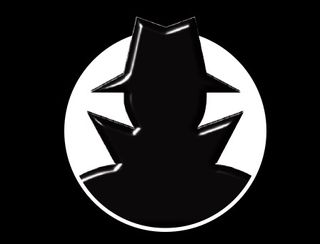 Christmas may be a couple months off, but we're all putting together our wish lists these days—the shows we hope to watch when we somehow find the time. With the final season of Rectify underway on SundanceTV, creator Ray McKinnon can soon emerge from the editing room and catch up on HBO's Westworld and Amazon's Transparent, for starters.
"There's a lot of stuff out there," he says. "I've never seen Mr. Robot either. It's show after show after show." Welcome to The Watchman's nightmare.
McKinnon was an accomplished actor before taking on Rectify, with memorable roles in Deadwood and Sons of Anarchy. He never did consider playing a part on Rectify. "I barely have the respect of our actors now," he quips. "If I get in front of the camera, it's complete chaos. Rebellion. Mutiny!"
As Rectify winds down, the offbeat—ok, weird—comedy People of Earth starts up on TBS Oct. 31. There are talking deer and reptile people and some of the bitchiest aliens you'll ever encounter. Exec producer Norm Hiscock's list of shows to watch? Better Things and Atlanta on FX, Fleabag on Amazon.
People of Earth comes from the warped minds of Conan O'Brien and Greg Daniels. Hiscock says his influences include Black Mirror, The X Files, Twin Peaks and The Office. What makes the show stand out in this too-much-good-TV landscape? "A mix of genres," says Hiscock. "Comedy, sci-fi and some drama…plus an emotional element. And it has aliens."
Before we talk of Christmas, there is Halloween to get through. In horror-comedy/comedy-horror series Stan Against Evil, debuting on IFC Nov. 2, John C. McGinley plays a disgraced sheriff in a New England town with a witch problem.
McGinley's facial hair may put one in mind of a certain briny '70s horror flick. "It's very much Quint from Jaws," he says.
McGinley's favorite Halloween memory involves dressing up as Lucy from Peanuts as a kid in New Jersey. "I brought a blow-up hammer and thwocked people on the head," he says. "Don't ask why I was crossdressing at age 11—that's one for my therapist."
Broadcasting & Cable Newsletter
The smarter way to stay on top of broadcasting and cable industry. Sign up below.
Thank you for signing up to Broadcasting & Cable. You will receive a verification email shortly.
There was a problem. Please refresh the page and try again.