Viacom, AT&T Continue Negotiations as Blackout Looms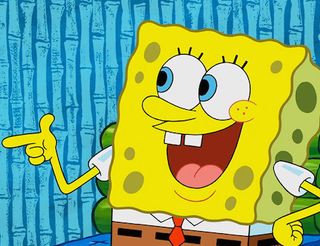 AT&T and Viacom executives were hunkered down late Friday at DirecTV's El Segundo, Calif., headquarters, trying to hammer out a carriage deal for AT&T's four distribution platforms and avoid a blackout of the programmer's two dozen networks.
While there are no indications where negotiations will ultimately land, it is at encouraging that the parties are still talking.
Viacom has been warning AT&T customers for about a week that they may lose access to networks like Nickelodeon, Comedy Central, MTV and others unless they can work out a carriage deal with the distributor. At stake is carriage on AT&T's DirecTV, DirecTV Now, Uverse and AT&T Watch platforms with about 24 million subscribers.
AT&T has said it would take an "assertive" stance when it came to programming agreements, noting that customers aren't willing to pay more for programming g they don't watch. AT&T has said it wants to reach a deal, but in the same breath notes that viewership at Viacom channels is down 40% in some cases.
Viacom has struggled with poor ratings, as has the rest of the programming industry, but has recently experienced a turnaround as it has shifted focus to its six core networks. Viacom has also said it has offered AT&T a deal that would keep its costs down.
Whether that is enough will be proven by midnight. Most analysts believe that both sides have too much to lose — up to $2 billion in lost affiliate fees and ad revenue for Viacom if it were dropped by AT&T. For AT&T, dropping the popular network could result in heavy subscriber losses at its satellite TV unit, which already has shed more than 1 million customers in 2018.
In a note to clients, Wolfe Research managing director Marci Ryvicker wrote that she believed AT&T was being "irrational," adding that Viacom channels make up a low teens percentage of the distributor's viewership.
"Which means should Viacom nets go dark, then AT&T clearly doesn't care about churn, which is probably one of the largest sunk costs we can think of for distributors," Ryvicker wrote. "Dropping Viacom will give other content providers leverage, in our view. Should Viacom be dropped, we think AT&T loses leverage with other content players – we don't see how it can afford to lose any other content."
Sanford Bernstein media analyst Todd Juenger estimated that DirecTV could lose as many as 3.1 million subscribers in a Viacom blackout and still come out ahead.
Juenger wrote in a research note that Viacom's audiences are down about 50% since 2011 (versus total industry down 40%), while affiliate fee payments to the networks are down just 2% since 2014. The Nickelodeon networks, he estimated, are down 58%.

Ryvicker countered that Nick still controls half of the kids' market, which becomes even more valuable as programmers increasingly take their content direct to consumer.
"So what happens when DIsney starts phasing out content for Disney+?," she asked.
Juenger added that if AT&T doesn't drop Viacom completely, they should at least negotiate a significant price decrease and consider putting Nickelodeon on a newly created kids/ family tier.
"Only 40% of US households have kids, and only a fraction of them are watching," Juenger wrote.
The smarter way to stay on top of the multichannel video marketplace. Sign up below.