Stocks Tepid as AT&T-Time Warner Decision Nears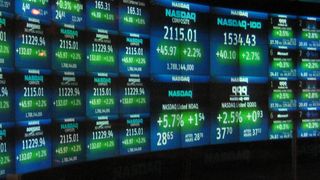 Media stocks were lukewarm in early trading Tuesday, with AT&T slightly up and Time Warner shares down marginally, as Judge Richard Leon's decision concerning their $108.7 billion merger drew nearer.
AT&T shares were priced at $34.51 each early Tuesday, up 33 cents or about 1%. Time Warner shares were down 52 cents (0.6%) each to $95.65 per share as the deadline loomed.
The rest of the media sector was equally tepid -- Viacom shares were up 0.18% (5 cents); Disney rose 0.4% (43 cents) and Fox was up 1.4% (57 cents) -- in earlier trading.
Judge Leon is expected to deliver his decision at 4:30 p.m. today. Depending on how that decision goes, it could either open the floodgates to more media mergers or put a firm clamp on any big content deals for the foreseeable future.
Most analysts are expecting Judge Leon to find in favor of the AT&T-Time Warner deal, albeit with some conditions. As long as those conditions are reasonable – they don't involve major asset divestitures like DirecTV or the Turner networks – the merger could close as early as June 18.
A completed AT&T-Time Warner merger would give the green light to other deals – Comcast is expected to be first out of the gate with an all-cash bid for 21 Century Fox assets currently pledged to The Walt Disney Co. At its annual meeting of shareholders yesterday, Comcast chairman and CEO Brian Roberts reiterated the company's ability to make a counter offer for the Fox properties, telling investors the cable giant was in the "advanced stages" of putting together a deal.
That would likely touch off a bidding war between Disney and Comcast for Fox, which could last as long as either has the stomach to continue.
In a note Tuesday morning, Moody's Investors Service VP Neil Begley wrote that recent tax reform measures could boost Disney's free cash flow – and its ability to add more cash to its Fox bid – by about $2 billion.
"We believe this increase in free cash flow from tax reform provides more cushion for Disney to either get leverage back to well below 2.25x within 24 months of the close of the acquisitions of Fox & Sky or to raise its bid if necessary because of a potential competing bid from Comcast," Begley wrote. "Comcast is also benefiting from the TJCA. Over the longer-term, we anticipate that Disney will earmark a portion of this newly found annual free cash flow towards increased share repurchases and dividends over time. With that being said, we also expect the company to increase its capital expenditures spending which should lead to increased EBITDA, thus benefiting bondholders."
In a research note BTIG media analyst Richard Greenfield predicted that both Roberts and Disney chairman and CEO Robert Iger are likely to dig in their heels to win the Fox asset, which should be beneficial to Fox.
"We continue to believe Rupert Murdoch and the [21 Century Fox] Board of Directors are keenly focused on the highest bid for Fox's assets that can pass regulatory approval, regardless of whether that is the current Disney bid, Comcast's coming bid or even other third-party bids," Greenfield wrote.
The smarter way to stay on top of the multichannel video marketplace. Sign up below.