Spellmeyer Speaks: ACA Connects CEO Talks Broadband, Retrans and The Independent Show
New organization chief sees industry moving forward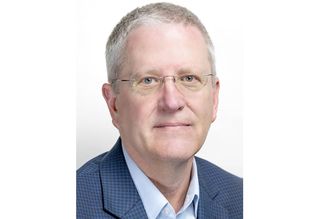 (Image credit: ACA Connects)
Grant Spellmeyer knows that he has some pretty big shoes to fill.
Named CEO of ACA Connects in May, taking the helm from retiring CEO Matt Polka, Spellmeyer has extensive experience lobbying for the telecom industry: He comes from U.S. Cellular, the mobile arm of ACA member TDS Telecom.
Polka officially ends his 25-year tenure representing smaller, independent cable operators at ACA Connects this month, culminating in The Independent Show July 24-27 in Orlando, Florida. In the meantime, Spellmeyer has been busy making the rounds, meeting with individual ACAC members and companies, as well as National Cable Television Cooperative CEO Lou Borrelli, learning more about the cable business and listening to what his members feel is most important to the industry.
Spellmeyer took some time out earlier this week to speak with Multichannel News senior content producer – finance Mike Farrell. Here's an edited transcript of that conversation.
MCN: What drew you to this job?
Grant Spellmeyer: There are a couple of factors. First, personally for me, it was a good time in my life to make a switch. But more importantly, I have always held ACA in the highest regard as the premier communications association for what I'll call non-national providers. Many of them have their roots on the cable side, some of them from the telephone side, some from the cooperative side, some from municipalities. And it is certainly a changing industry. I've had the opportunity to know Matt Polka and to work with him quite a bit during the last 15 or 16 years that I've been active in the telecom scene in Washington. I've watched what Matt and the team have done, they've certainly had a long series of wins along the way. I came from U.S. Cellular, which [is] a non-national wireless carrier, midsized — they operate in 21 states — kind of a scrappy competitor. That's what ACA is full of, a lot of small and medium-sized communications providers who are a little bit of the underdog in the world of Washington, D.C. It was a nice fit from who I get to represent at ACA Connects and the fact that they're just really good at what they do. They've got a good team and I'm excited to be here.
Also: NCTC CEO Lou Borrelli Talks Connectivity Exchange MVNO Deals and the New Name
MCN: It seems like a lot of the issues that are important to telecom companies are important to cable companies — broadband wireless and the like. So it seems that this job is right in your wheelhouse.
GS: I think it is. I don't come with an extensive cable background, although I've been busy learning and there are no concerns that I can't get up to speed on those issues pretty quickly. At least right now, and for the next few years, this is all about broadband. That's issue No. 1 and I have certainly spent a lot of the last 15 years working on broadband issues, universal service issues, government funding of the provision of broadband in hard-to-reach areas. Issues like mapping I was all over on the wireless side, so I'm pretty fluent in those things. The broadband guys want to get into the wireless business and the wireless guys want to get into the broadband business, and so I see it as a good opportunity to help the association navigate whatever is going to come in Washington and around the states in the coming years.
ACA is working well. I'm not here to fix anything that is broken. I'm here to carry forward the legacy of success that Matt Polka has put in place over the past 25 years. I don't think I'll be lucky enough to break his longevity streak. But I certainly hope to take what he's built and continue it and adapt it as the industry changes and the regulation landscape in Washington changes. Matt and I are friends, he's been very gracious to me in the onboarding process, helping me get up to speed with learning the members and learning the issues. And of course, we have our show coming up next week, so that'll be a new opportunity to go down and experience that. I've been to Kansas City to meet with Lou Borrelli and the team at NCTC. Those were good discussions and we've got our joint show, and I'm looking forward to what the future has to hold there.
MCN: In your travels to meet the membership, what are the biggest issues on their minds?
GS: In terms of issues, there are a couple of things I have heard. Broadband would be the most important. There are concerns about how governors and federal agencies will distribute money both from an offensive and defensive perspective. Some members want to get a hold of money, other members are very concerned about being overbuilt in areas that already have coverage that meets the standards under the law. We're going to be working with NTIA and the FCC and the governors and the state broadband authorities about that.
The second thing I would flag is the issue of the broadband data collection maps that are due to the FCC by September 1. There was a lot of concern over the FCC requirement that a professional engineer certify the maps. We, along with some other associations, were pushing the FCC to produce some clarity to that and to relax the requirement that everybody go out and engage a certified professional engineer in the state, because in many states they're not there and certified engineers don't have the skill sets that are necessarily required for telecommunications. The FCC issued a bureau-level order clarifying that provision and we were very pleased with that, our members were very pleased with it.
And thirdly, there is retransmission consent. It comes up everywhere I go. I don't think that's the No. 1 issue right out of the chute in the next couple of months at the FCC, but they do have some proceedings underway that are looking at certain issues related to retrans.
MCN: Are you optimistic that you'll get some traction on the retrans side after all these years?
GS: I think it's more of a long-term play. I think as the cable industry continues to evolve, there are going to be a lot of reasons for the FCC and potentially for Congress to revisit the rules associated with it.
MCN: Going into the show, what's your take on the industry? Obviously things have changed a lot.
GS: Keeping in mind that I am still learning the industry and I certainly haven't talked in depth with a good number of the majority of members — although I have talked to companies that represent a majority of members — I think they have adapted well. They were fortuitous enough to see some of this coming and shift focus to broadband. I expect that to continue. Traditional video cable subscribership is dropping and is likely to continue for a while, but I think folks have adapted really well to it and we will see where it goes over the course of the next decade. But nobody has come to me and said "Grant, you've really got to fix this for us because we're all going under otherwise."
People are optimistic, people are very excited to be coming together for the first time — this is the first time since 2019 that we've done The Independent Show in-person — so there is a lot of pent-up demand, and I think a lot of my members enjoy the opportunities to visit Orlando with their families. I think everybody is going to have a good time, and hopefully learn something about the state landscape at the moment. And we're going to celebrate a little bit. It's a farewell for Matt, and a lot of folks have spent the past 20, 25 years working with Matt, so it's going to be special from that perspective.
Hopefully they will come away [from the show] going "that Spellmeyer guy seems like he'll do a good job and let's charge forward to the future."
MCN: Is this your first Independent Show? One thing that has struck me about this show, in particular, is that there still seems to be a fair amount of business going on, and members see this as an opportunity to share ideas with other operators.
GS: It will be my first one. I don't have the frame of reference that I wish I did. ACA used to do a Summit in Washington that was more Hill-oriented, and I've been to that a couple of times, but this will be my first time at the Independent Show. From everything I've heard, it's a nice size, not as big as the Consumer Electronics Show, where you've got 100,000 people running around Las Vegas. I've been to 5,000-person and 10,000-person trade shows and those are challenging to get any real business done because you can't find anybody. This is different because it's one hotel, it's a good size and if you want to track somebody down within the course of 48 hours it's pretty easy to do so. And that facilitates lots of dialogue and I think that's what Lou Borrelli and I are after, in terms of where we want to take this show in the future. There is a value to it that is significant, part of it is meeting with vendors and part of it is talking with other members and I think a lot of both of those will be going on.
MCN: At the same time you've got to keep your eye on the historical issues in the industry, like retrans and there is talk of another net neutrality bill on the horizon.
GS: We're going to keep our eye on that and there are lots of potential changes coming to Washington after the elections this fall, one way or the other. There are a lot of members not seeking re-election, so I expect a new landscape there. I've spent a lot of time on Hill-related matters, and I'm not going to take my eye off that or the retrans ball. I've got a good team and we're going to do good things with it.
MCN: NCTC hired a new CEO in May 2021 [Borrelli], and you started this May. Do you see the relationship between ACA changing as leadership has changed? How do you see it evolving?
GS: I have spent time with Lou and he seems to be a very, very skilled industry veteran. I think he was the right choice to run NCTC. He's got a 40-year background in the cable industry that I don't and I think he is doing and will continue to do really good things at NCTC. We have talked about things like ways to work together additionally amongst our significantly-shared membership, educational opportunities, regional meetings.
We've kind of agreed to get through the show in Orlando and have a more fulsome discussion about what 2023 looks like. But I am all in favor of finding ways to collaborate and they serve the members a whole lot from an operational purchasing perspective and I think we do a really good job on the educational policy side. It's a good team. We're going to have some fun together next week. ■
The smarter way to stay on top of the multichannel video marketplace. Sign up below.
Mike Farrell is senior content producer, finance for Multichannel News/B+C, covering finance, operations and M&A at cable operators and networks across the industry. He joined Multichannel News in September 1998 and has written about major deals and top players in the business ever since. He also writes the On The Money blog, offering deeper dives into a wide variety of topics including, retransmission consent, regional sports networks,and streaming video. In 2015 he won the Jesse H. Neal Award for Best Profile, an in-depth look at the Syfy Network's Sharknado franchise and its impact on the industry.