Sling TV Suffers Outage (Updated)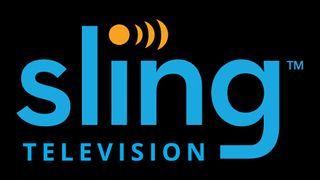 Sling TV, Dish Network's OTT TV service, has been dealing with service issues through the night, with customers complaining that they can't get the service to run on several streaming platforms, including Roku devices, smartphones and Android TV-powered devices.
Sling TV, which ended 2017 with 2.2 million subs, has been asked for more details on the root of the issue and when it would be resolved. The @SlingAnswers Twitter handle acknowledged the issue more than 12 hours ago, but has not said when it expects for the problem to be fixed.
Sling TV Ends Year With 2.2M Subscribers
The last tweet from @SlingAnswers was posted about an hour ago:
[embed]https://twitter.com/slinganswers/status/981501270170140672[/embed]
Some Sling TV customers speculated on DownDetector that the problems are partly due to authentication errors.
Michael Kilgore, who runs FreeTVBlog.com, noted in an email that Sling TV has been unavailable on many devices, with content choices becoming visible and updated, but the content itself fails to load. However, he verified that Sling TV was working on a Chrome browser.
Update: Kilgore confirmed around 11 a.m. ET that some channels are starting to return, including FX, Cartoon Network, BBC America, and A&E; however, cloud recordings and other channels still aren't loading.
Sling TV is also tweeting that channels are starting to be restored:
[embed]https://twitter.com/slinganswers/status/981545427689443328[/embed]
Update (12:58 p.m. ET): Customers are indicating that the Sling TV service has been restored across multiple streaming platforms.
Update (3:48 p.m. ET): Sling TV said its engineers worked through the night to identify the root cause and have implemented a fix. "Service has been restored to normal operating conditions," the company said in a statement. "If customers are still experiencing issues, they should restart the app and the service will stream as expected. We apologize for any inconvenience caused by the service interruption."
The smarter way to stay on top of the multichannel video marketplace. Sign up below.