Dish Returns to Narrow Pay TV ARPU Growth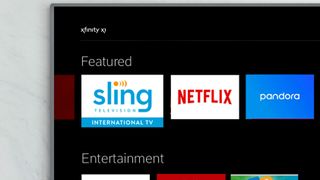 While Dish Network's first quarter earnings call today was dominated by topics including sustained linear TV losses, a prolonged carriage battle with AT&T over HBO, and the buildout of a 5G wireless network, Dish quietly revealed that it's making some progress in improving the lousy economics of the virtual pay TV business.
Dish said that pay TV average revenue per customer (ARPU) increased by 0.6% in the first quarter to $85.06 per customer. This came after pay TV ARPU had steadily declined from $88.66 in 2016, when the low-priced Sling TV virtual MVPD service started to grow its subscriber base in earnest, and drag down overall margins in the process.
Related: Dish Loses 259K Pay TV Subscribers in Q1
Overall, Dish lost 259,000 pay TV users in the first quarter, up from 94,000 in Q1 2018. Sling TV grew by only 7,000 users, vs. an addition of 91,000 in the comparable 2018 period.
Dish's ARPU has declined over the last several years as more and more of its pay TV customer base takes the less profitable Sling TV service. And Sling TV still has much narrower margins than the linear service.
But the gap is closing, Dish executives said Friday—a dynamic not only driven by the $5-a-month price increase for Sling Orange late last year, but also by increased revenue from ad sales, channel extras and cloud DVR service.
In fact, Dish said that ad sales on the platform doubled from a year ago, and that dynamic ad insertion on Sling TV has been enabled for more than 90 networks.
On the other side, linear satellite TV is getting more expensive for Dish to set up, with per-activation costs spiking to $828 per new user from $707 in the first quarter of 2018.
The smarter way to stay on top of the multichannel video marketplace. Sign up below.
Thank you for signing up to Multichannel News. You will receive a verification email shortly.
There was a problem. Please refresh the page and try again.