Sinclair Completes RSN Buy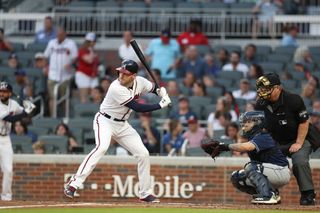 About three months after announcing the deal, Sinclair Broadcast Group said it has completed its $9.6 billion purchase of 21 former Fox regional sports networks from The Walt Disney Co.
Sinclair first announced the purchase in May, which ended a seven-month long auction for the properties. The networks were purchased through a separate subsidiary of Sinclair -- Diamond Sports Group -- and included Byron Allen, founder and CEO of Los Angeles-based media company Entertainment Studios, as a partner. According to Sinclair, Allen is an equity and content partner in a newly formed indirect subsidiary of Sinclair and an indirect parent of Diamond called RSN Holding Company.
Disney agreed to divest the RSNs as part of the federal approval of its $71.3 billion purchase of certain assets of 21st Century Fox. As part of the Disney deal, Sinclair also agreed to purchase Fox College Sports.
"We are very excited about the transformational aspects the RSN acquisition will have on Sinclair and are eager to bring those opportunities to life," Sinclair CEO Chris Ripley said in a press release. "We welcome Jeff Krolik, president of the RSNs, and the rest of the RSN management team and staff to the Sinclair family. We have an exciting future ahead of us."
Sinclair has been an aggressive purchaser of sports properties -- it bought The Tennis Channel in 2016 and earlier this year entered into a partnership with the Chicago Cubs Major League Baseball team to form a regional RSN, Marquee Sports Network.
The RSN brands acquired by Sinclair are: Fox Sports Arizona, Fox Sports Detroit, Fox Sports Florida, Fox Sports Sun, Fox Sports North, Fox Sports Wisconsin, Fox Sports Ohio, SportsTime Ohio, Fox Sports South, Fox Sports Carolina, Fox Sports Tennessee, Fox Sports Southeast, Fox Sports Southwest, Fox Sports Oklahoma, Fox Sports New Orleans, Fox Sports Midwest, Fox Sports Kansas City, Fox Sports Indiana, Fox Sports San Diego, Fox Sports West, and Prime Ticket.
The smarter way to stay on top of the multichannel video marketplace. Sign up below.