Samsung Beefs Up OTT Programming on Smart TVs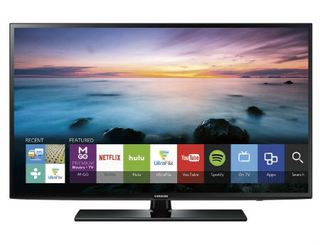 Samsung has expanded the free over-the-top viewing options for its smart TV users with the addition of programming channels from Pluto TV and Wurl.
Samsung, which is an investor in Pluto, has quietly integrated around 20 of the Los Angeles start-ups digital channels into its free-to-consumer TV Plus platform, which had previously delivered mostly over-the-air programming to consumers.
Meanwhile, Palo Alto, Calif.-based start-up Wurl announced today that three more of its digital channels—Outside TV, Danger TV and RiffTrax—are now available on TV Plus platform. Wurl said other OTT channels distributed on its network will soon be available on TV Plus.
Smart TV makers including Samsung are looking for ways to differentiate largely commoditized hardware offerings with unique blends of ad-supported OTT programming.
"TV Plus provides enormous validation of the unstoppable migration of TV to the Internet," said Sean Doherty, CEO of Wurl, in a statement. "Samsung is breaking down the legacy TV silos and providing video producers with a more open opportunity to reach viewers and generate revenue."
The smarter way to stay on top of the multichannel video marketplace. Sign up below.
Thank you for signing up to Multichannel News. You will receive a verification email shortly.
There was a problem. Please refresh the page and try again.